Bed Bug Exterminator In Jacksonville, FL
Worried about bed bugs? We'll help you sleep easy. Champion Termite & Pest Control offers specialized bed bug treatment to rid your home from unwanted pests. Our pest control exterminators help customers take control of infestations with specially designed heat equipment and an encompassing approach to bed bug control and removal. With 30 years of experience within the pest control industry, our exterminators have the knowledge, skills, and innovative equipment to eliminate existing bed bugs and implement bed bug prevention measures to minimize the chance of an infestation in the future. Contact our experienced exterminators in Jacksonville, FL , and schedule a bed bug removal today.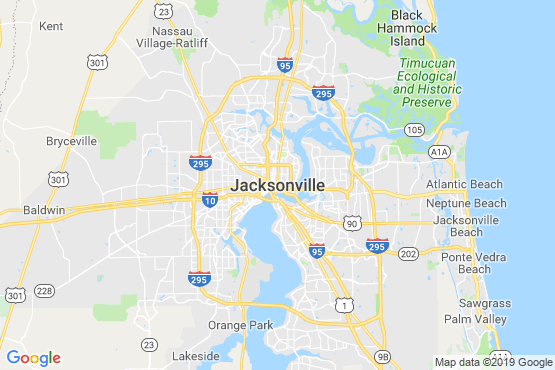 Common Signs Of Bed Bugs
Bed bugs find their way into residential structures via luggage, furniture, mattresses, and even clothing. The initial signs of infestation typically comprise the appearance of tiny red or brown-colored spots on linens and mattresses, but bed bugs can hide anywhere in a home, including bedside dressers, in the mattress and box spring, and in cracks and crevices adjacent to the bed. While full-grown bed bugs may be easily seen with the naked eye, younger bed bugs and bed bug eggs can be difficult to spot without professional help. Bed bugs commonly leave behind the following evidence. To schedule a pest inspection and to receive a free estimate for bed bug control, contact Champion Termite & Pest Control today!
Shed skins, exoskeletons or shells
Fecal stains on bedding and linens
Blood stains on sheets and bedding
Raised, red bites on the skin
Bed Bug Treatment In Jacksonville, FL
When it comes to bed bugs, detection is critical to breaking the bed bug life cycle before the issue transforms into a disaster — in just a few months, a few bed bugs can multiply into a full-blown infestation of more than 10,000 bed bugs. When other home pest control methods prove to be ineffective, it's up to trained professionals to help eradicate the pest issue. Our pest control experts have more than 30 years of experience performing high-quality pest control services for the safety and comfort of residents throughout the greater Northeast Florida regions. We provide effective bed bug inspection, control, and treatment through powerful, customized bed bugs heat treatment that eliminates bed bugs where they live and breed. During the home pest control process, we carefully assess each area of the home, diligently implement a customized solution, and actively monitor the area to ensure the elimination of any trace of the infestation.
Bed Bug Prevention In Jacksonville, FL
A pest infestation of any kind is already a headache for homeowners, but bed bugs are a next-level nuisance, and potential health concern, that requires extensive knowledge and care to be removed. At Champion Termite & Pest Control, our pest exterminators are well aware of the common and hard-to-reach areas bed bugs tend to hide and are equipped to eliminate all stages of bed bugs — from egg to fully grown — in just one treatment, without the use of harmful chemicals. Once eliminated, regular inspections from our Jacksonville pest control company can help ensure budding infestations are located and a proactive solution is implemented before a major bed bug invasion occurs. To keep your home pest-free year-round, contact us today and schedule an inspection.
How Our Pest Control Company Can Help
Champion Termite & Pest Control offers natural bed bug treatment in Jacksonville, FL , that takes into account both the environment and the well-being and safety of our customers. Equipped with advanced training and innovative pest control technology, our exterminators can identify conditions that make properties susceptible to an infestation, tackle current pest issues, and halt pest life cycles to prevent the occurrence of an infestation in the future. To learn more about our bed bug exterminators or to schedule services, contact us today!