4 Benefits Of Ongoing Pest Control
For most people, pest control begins the moment they see a bug. Unfortunately, by the time you see them, they've most likely started an entire infestation in areas that you don't see, such as in your walls, floors, and furniture. In addition to other benefits, ongoing pest control is the only surefire way of maintaining a pest-free environment.
Been a while since your last exterminator visit? Schedule an appointment with the pest exterminators at Champion Termite and Pest Control, Inc. for all of your pest control needs. We even offer pest control coupons to save you money!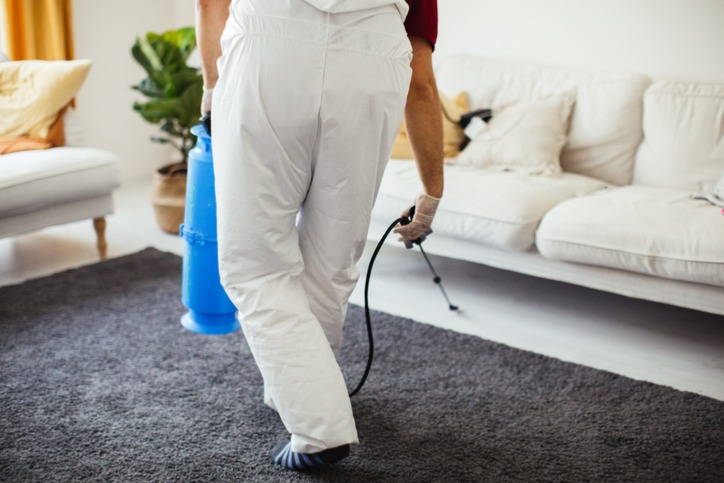 Prevent Infestations
Infestations can happen fast. You may not even realize an infestation is building until it's in full swing. And once a pest has invaded your home en masse, it can be challenging to remove the infestation. And trying to manage pests with store-bought traps and chemicals can end up wasting a lot of your time and money. However, with regular pest control, pests can be kept at bay and are deterred from entering your home at all. So when it comes to the war on pests, a good defense is paramount.
Saves You Money
Pests can be more than an unsightly inconvenience. Depending on the type of pest, you risk damage to your home, contamination of foods, and even disease. Termites, for example, can wreak havoc on the structure of your home, resulting in costly repairs, and may even necessitate that you vacate your home for treatment to take place. Scheduling ongoing pest control may seem like an unnecessary expense, but the investment is well worth it compared to an infestation!
Continued Safety
Bacteria and germs often hitch a ride on pests, which can then expose your home and family to these dangers. Left unchecked, pests can have full reign of your home, crawling into beds, over kitchen counters and dining tables, and into couches and rugs. Ongoing pest control and pest inspections safeguard your family against these menaces, reducing the chance that you'll be exposed to anything they might be carrying.
Gives You Peace Of Mind
No one wants to wake up in the middle of the night with creepy crawlies in their bed — and they don't have to! With routine pest control, you don't have to worry about bugs in your home. Beyond just spraying for typical bugs, a professional exterminator can look for signs of other pests, such as bed bugs, which require more specialized treatment. For pest control, ongoing treatment and early detection by an experienced pest control company are the best tools in your arsenal to have a pest-free home!