About Our Pest Control Company
Champion Termite & Pest Control is both locally owned and operated and features more than 30 years of experience within the pest control industry. We specialize in all types of extermination services, including pest control, termite control, and bed bug removal — via thermal remediation bed bug treatment — both for residential and commercial properties in Palatka, Green Cove Springs, Jacksonville, Middleburg, Orange Park, St. Augustine, and Starke. We provide comprehensive inspections, pest identification, pest removal treatments, and infestation prevention services to protect and keep safe homes, businesses, and the people within them.
Our pest control company is fully licensed and insured and comprises a team of highly skilled pest control professionals who receive continuing education to ensure that our clients benefit from the latest innovations in pest removal technology and practices. We tailor each termite control and pest inspection service to meet the unique needs of our customers. Each of our customers receives a customized treatment plan, which details every step required to remove pests and to prevent the recurrence of an infestation in the future.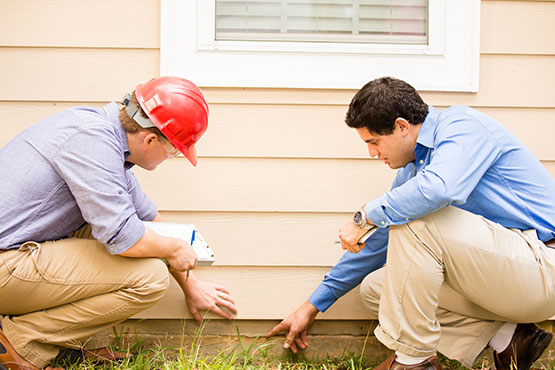 Insects and other critters are critical to maintaining ecological homeostasis — they only become pests when they endanger the health, safety, or property of humans. At Champion Termite & Pest Control, we believe that it is our responsibility to both consider and care for the environment while still controlling pests in our customers' homes and businesses.
We leverage the benefits of natural pest control to help fulfill our environmentally responsible approach to service and to help ensure the protection of wildlife. From fire ants and cockroaches to fleas and scorpions, our team can handle any type and scale of infestation — contact us today to schedule a complimentary pest inspection of your property.
Why Choose Champion Termite & Pest Control?
As an active member of the Florida Pest Control Management Association (FPMA), Champion Termite & Pest Control provides superior pest and insect removal services that help reinforce the role of the Florida pest control industry as protectors of food, health, property, and the environment. We work hard to ensure the safety and satisfaction of each of our customers.
Our experienced pest exterminators provide cost-effective pest control services and free property inspections at competitive service rates and with convenient payment options. In addition to excellent customer service, we guarantee customer satisfaction with each available service. Count on Champion Termite & Pest Control for your pest removal needs.