7 Surprising Bed Bug Hiding Places
We all know bed bugs, as they're so aptly named, love stowing themselves away in our mattresses. However, while mattresses will always be their first love, bed bugs are known to conceal themselves in a few other places from time to time, some of which may surprise you.
Below, Champion Termite and Pest Control, Inc. identifies seven places bed bugs commonly hide besides in our beds. Make sure to check the following areas next time you suspect you might have a bed bug infestation!
Contact our pest control company today to request a free estimate on bed bug treatment!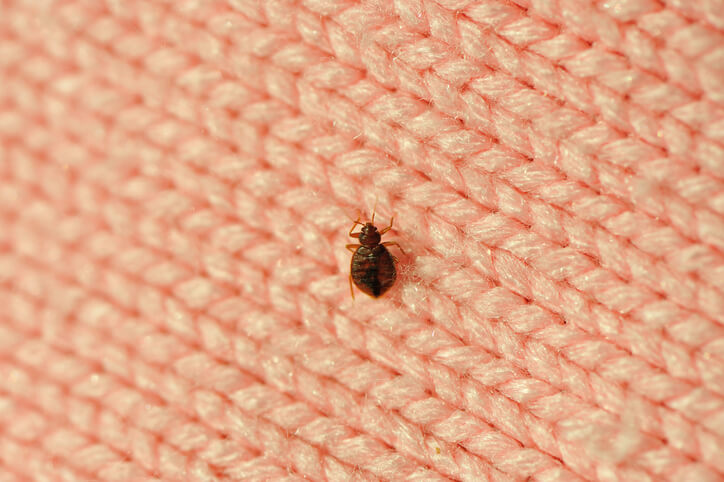 Picture Frames
Bed bugs are nocturnal, primarily operating during the nighttime, meaning they instinctively seek out places to hide during the day. When they climb nearby walls seeking shelter, the first thing they usually stumble upon is a picture frame. However, they've also been known to flee into cracks in household walls and ceilings as well.
Alarm Clocks
When you're not in your bed, bed bugs may retreat to bedside alarm clocks. As they're nearby the bed bugs' food source (you), alarm clocks make ideal hiding spots for the tiny parasites. In particular, bed bugs are known to flee towards alarm clocks when homeowners treat their beds with heat in an attempt to kill the pests off.
Electrical Outlets
In homes with heavy infestations, bed bugs may spread out and hide in places one may never even think to check, such as in electrical outlets or electronic devices. Most commonly, bed bugs hide in electrical outlets closest to our beds, as they provide the bugs with ample shelter while keeping them within reach of their feeding grounds.
Laundry Baskets
Bed bugs love hiding in clothes. For this reason, they can commonly be found in laundry baskets. Don't worry, though —  it's unlikely that bed bugs would hide in clothes you're currently wearing, as they tend to prefer stationary habitats. It's more likely they'll reside in clothes that sit unused in your closet or at the bottom of your hamper.
Nightstands & Dressers
Nightstands and dressers are large enough, with plenty of crevices, for bed bugs to hide in during the daytime or when they consider the mattress to be unsafe. Dressers and nightstands made of wood are even more likely to attract bed bugs.
Stuffed Animals
Have kids who keep soft, fluffy stuffed animals or blankets around the house? Well, unfortunately, bed bugs tend to enjoy soft fabrics just as much as children and may hide in them as well. If you believe bed bugs may have infested a stuffed animal in your home, wash and dry the item on a hot cycle to get rid of the pests.
Purses
Bed bugs are infamous hitchhikers, sneaking their way into a myriad of items to gain access to our homes. Most often, bed bugs will hitch rides back to our abodes by jumping into a purse that has been laid on the ground or placed near furniture.
---
If you suspect you have a bed bug infestation, don't hesitate to contact the experienced team of exterminators at Champion Termite and Pest Control, Inc. to schedule bed bug removal services!