Common Christmas Tree Pests
There aren't many things that conjure up the joyful spirit of Christmas more than the scent of a freshly cut evergreen tree in your home or business. But, if you bring a newly cut tree inside, be sure not to overlook any existing tree pests; there could be up to 25,000 bugs in the average Christmas tree! When it comes to keeping your home pest-free during the holidays, Champion Termite and Pest Control, Inc. has you covered. Here, our pest exterminators discuss the top five Christmas tree pests and what you can do to get rid of them.
Contact our pest control company to learn more about our available pest control services and to schedule a free pest inspection.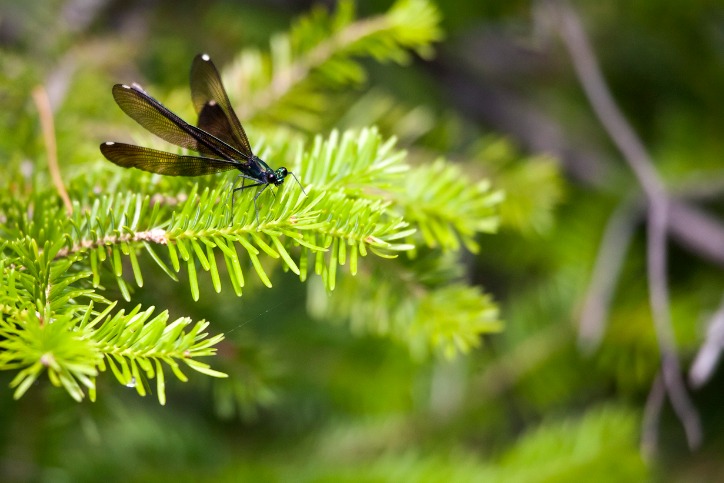 Aphids
Most Christmas tree bugs pose no danger to humans, but they can go unnoticed due to their microscopic size. Unfortunately, aphids are among these tree pests. Aphids often reside in the lower, main branches of evergreen trees. Though harmless, these tree bugs can frighten homeowners. You can commonly find aphids in evergreen trees, balsam trees, fir trees, spruce trees, Fraser fir trees, and white fir trees. If you spot them, be sure to avoid squashing them on light-colored fabrics and surfaces, furniture, or carpets because they can leave a reddish or purple-colored stain.
Bark Beetles
Bark beetles are brown or black-colored wood-boring insects that are cylindrical. They are tiny (about the size of a grain of rice). Common signs of a bark beetle infestation on your Christmas tree may include small holes in the tree's branches or trunk. You also might notice small trails of sawdust either beneath the tree or on the tree's trunk. Bark beetles are common pests on multiple types of pine trees, including Monterey pines, Coulter pines, Jeffrey pines, ponderosa pines, white fir trees, and juniper trees.
Spiders & Mites
Spiders and mites are two types of pests commonly found on Douglas firs, white pine trees, Fraser firs, and spruce trees. Mites can cause premature needle loss in Christmas trees. These pests can also leave small, brown, or red-colored stains on the tree trunk, your flooring, and Christmas tree decorations. Spiders are also common inhabitants of Christmas trees. To spot the presence of spiders, check for egg sacs before bringing your tree inside to ensure freshly hatched spiders don't make your home their home.
Praying Mantises
The praying mantis is a species commonly found on many different types of trees. A mature praying mantis can grow to be quite large. On Christmas trees, they often are born from a light brown, walnut-sized mass of eggs, which may contain up to 400 eggs! A few weeks later, the eggs hatch and produce young praying mantises. These pests are harmless and can be safely trapped and set free outdoors.
Sawflies
Sawflies are related to wasps and bees, and their name comes from the saw-like, egg-laying structures female sawflies have. The sawfly is less commonly found on Christmas trees than other pests, but they may be found on spruce trees and pine trees. When looking at your Christmas tree, if you spot multiple brown cocoons, then you might have sawflies, and once hatched, these cocoons produce many black-and-yellow colored flies.
How To Remove Christmas Tree Pests
In most cases, it's unlikely that your Christmas tree will have insects in such significant numbers that you will notice them. However, if you'd rather be safe than sorry, our exterminators offer the following steps to minimize the risk of bringing tree pests into your home for the holidays.
When choosing a Christmas tree, examine each part of the tree, including the undersides of branches and the trunk.
Prune away any branches or sections you find with egg sacs, cocoons, or cases.
Leave the Christmas tree to air outdoors or in your garage for a few days.
Place a white sheet or tarp under the tree and shake the tree vigorously to dislodge any existing bugs.
Collect or vacuum up any insects on or around the tree and properly discard them.
To kill any remaining bugs, either dust the Christmas tree with diatomaceous earth or spray the tree with neem oil.
Avoid the use of aerosol pesticides on your tree, as aerosol spray products are typically flammable.