Dangerous Pests That Pose a Health Risk For Your Family & Pets
When it comes to pests, the mere sight of them can cause stress and discomfort. However, the situation can worsen, as many pests can pose a serious health risk to your family and pets. From transmitting diseases to causing severe allergic reactions, dangerous pests should never be taken lightly. It is essential to be aware of the hazards pests present and seek professional pest control services to keep your home safe and protect your loved ones. Contact Champion Termite and Pest Control, Inc. today to request a free estimate for comprehensive pest control services!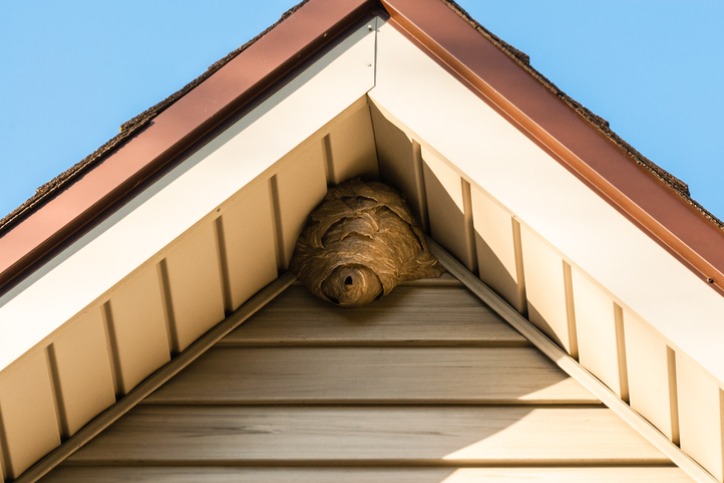 Fleas, Ticks, & Bed Bugs
Fleas, ticks, and bed bugs are among the most dangerous pests that can infest your home and pose a severe health risk to your pets and family. Fleas are tiny insects that thrive on their host's blood, leading to anemia or tapeworm in pets. Ticks can transmit a wide range of diseases, such as Lyme disease, Rocky Mountain spotted fever, and ehrlichiosis, which can cause fever, joint swelling, and even paralysis in pets and humans. Bed bugs, conversely, can cause severe allergic reactions, skin irritations, psychological stress, and anxiety due to their persistent biting. The best way to combat these pests is to implement a proper pest control strategy and professional pest removal services if necessary.
Cockroaches
Cockroaches are one of the most notorious pests known to carry harmful pathogens, such as salmonella and E. coli, which can cause severe illnesses in humans and animals. Cockroaches are also responsible for triggering allergies and asthma, as their droppings and shed skin contain allergens that can affect sensitive individuals. Furthermore, they are incredibly resilient and can survive for weeks without food or water, making it challenging to control their infestation. Therefore, it is crucial to take immediate action if you spot a cockroach in your home and seek professional help from our Florida pest control company to eliminate them.
Mosquitoes
Mosquitoes are more than just a nuisance; they are one of Florida's most prominent and dangerous pests. These tiny bloodsuckers are known carriers of diseases such as West Nile virus, Zika virus, and dengue fever, which can seriously affect health. Mosquito bites can lead to symptoms such as fever, headache, and joint pain, which could last for weeks. To make matters worse, mosquitoes breed rapidly and lay their eggs in standing water, which is abundant in Florida due to its humid climate. To help mitigate the presence of mosquitoes, take preventative measures, such as removing any standing water around your home and using effective mosquito repellent to protect your family and pets.
Ants
Ants are attracted to food sources, and when they invade your home, they can contaminate your food with harmful bacteria. Some ants, such as the carpenter ants, can cause damage to the wooden structures in your home, possibly leading to structural instability. Additionally, certain ant species can sting and cause severe allergic reactions in humans and pets. Ants may seem harmless, but the danger posed by ants should not be disregarded. It is essential to take measures, such as practicing good sanitation and seeking the assistance of professional exterminators if you notice an infestation.
Bees, Wasps, & Hornets 
Bees, wasps, and hornets are some of the most dangerous pests that can pose a serious threat. This can be particularly dangerous for individuals with an allergy to stings, potentially leading to anaphylactic shock. In addition, their nests can be found in hard-to-reach areas, making them difficult to manage without professional assistance. It is essential to avoid contact with these insects to protect your family and pets from the potential health risks they may impose.