Dangers Of Do-It-Yourself Termite Treatments
February 15th, 2018
If your neighbors are reporting termite problems, chances are your home is at risk. While you might be tempted to try DIY pest removal as you would for a mouse, termites are hard to find and entirely get rid of. Here are the reasons professional termite removal in Middleburg is more often the way to go.
Not Finding All The Termites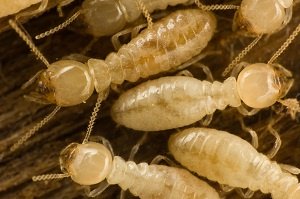 Termites are notoriously difficult to find. Because they're so small and they often set up shop deep in the wooden parts of houses, it's hard to find all the areas affected. Sometimes, the only way to know if you have termites nesting around your house is to look for small holes where they enter and exit the mud, or to look in spider webs for little insects that look like ants with wings. If you don't find all the sites where termites are in your home, you'll just have to start again, and perhaps with a more intense situation. With termite fumigation near Middleburg, FL, you won't need to figure out a dragged-out ordeal.
Doing Unnecessary Damage
Because the average person doesn't have heat detection or other specialized equipment for finding termite sites of infestation, you won't know how deep or extensive the termites are in walls of your home, beams, or wood paneling. Tearing down parts of your home is never easy, but imagine the frustration if you get into an area only to discover that you've done some demolition without a real cause. We can look at your home and pinpoint exactly where the pest issues are.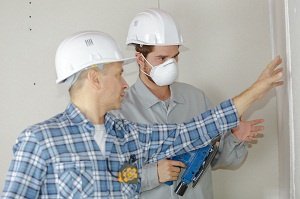 Not Applying Chemicals Correctly
Often termites can't be gotten rid of except when you use chemicals at the infestation sites. In these cases, the types of chemicals used can be dangerous for children and pets. Professionals will know the best places to put them and how to handle the materials, but the average homeowner will not. More often, termite infestations will be in multiple places, and fumigation is the only real safeguard against termites moving back in after the treatments. Because you need to seal your home in a specific way, only professionals can attempt this kind of thing.
Let the Professionals Handle It
Letting professionals come to your home with specialized equipment to find the termites and the ability to safely apply pesticide or to fumigate your home can save you a lot of hassle. Besides the fact that you can relax knowing someone with experience is taking care of the problem, which will help prevent damage that you could have done trying to apply termite treatment by yourself. We'll tackle your termite problem, while you concentrate on living your life.
Call Champion Termite & Pest Control to schedule termite and pest control! We service: St. Augustine, Palatka, Green Cove Springs and surrounding areas.