DIY Pest Control That Doesn't Work
There are many great DIY solutions available to solve various problems, except controlling a pest infestation. DIY pest control can give you a false sense of security, allow pests to multiply for longer, and prolong necessary treatment. If you rely only on these DIY pest control solutions, they're probably not enough. When you're ready for professional pest control, you can depend on the experts at Champion Termite and Pest Control, Inc.
Schedule a pest control appointment with our pest exterminators, and save some money with our pest control coupons!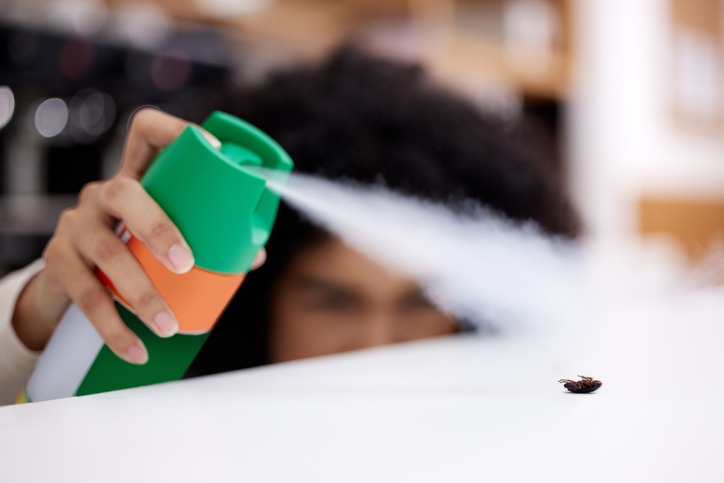 Cleaning Is Not Enough
A clean home is one of the most important factors in keeping pests at bay, but this alone isn't enough. Even in the cleanest homes, the warmth, safety, and food options available inside will attract pests. Worse yet, if a neighbor has pest control issues, pests are bound to overflow to your house. Additionally, pests such as bed bugs live off the blood of other animals, so as long as your home remains occupied, you'll be at risk for bed bugs and similar pests.
Organic Products
It's not that all organic pest control products don't work, but the issue with most organic solutions is they only provide general treatment, whereas effective pest control requires targeted treatment. While organics may kill a pest here or there, the product likely won't be transported back to the nest to get to the heart of the infestation. Furthermore, most organic products aren't strong enough to handle the different types of pests found in or around your home. You might be able to kill off some fruit flies with apple cider vinegar, but hardy cockroaches are a different story.
Sprays & Bombs
While organic products can be less than effective, store-bought pest control products such as sprays and bombs can be stronger than some of the products a pest exterminator would use. Additionally, while it's necessary to bomb for termites, using a bug bomb for other pests often doesn't do much more than coat your home with harmful chemicals. Bugs can usually sense the chemicals and retreat deeper into the walls, avoiding the spray entirely. A qualified exterminator will be able to determine and administer the right solution depending on the pests giving you issues.
Treating Pets Only
Treating your pets with flea and tick medicine is an important step in preventing flea and tick infestations, but it's not enough if you're not taking additional measures to protect your home and yard. While your pets might be free of these pests, your yard can become infested from neighboring yards or dogs who walk by, and then it's only a matter of tracking them into your home before they gain a foothold.
Not Treating Your Yard
Beyond fleas and ticks, your yard can host an assortment of pests, including wasps, roaches, ants, and more. If they're in your yard, it's only a matter of time before they reach your home. While taking DIY steps such as keeping your lawn and hedges trimmed can certainly help keep pest populations down, the only sure way to prevent their numbers from growing is to have routine pest control both in your home and yard.