Does Mulch In Your Yard Attract Termites?
Mulch is an excellent feature for protecting your plants. It not only makes flower beds and tree beds look good, it also helps trap moisture, prevent the growth of weeds, and even protects the roots of your valuable plants.
Mulch is typically made from the organic residue, including hay, straw, and the remains of larger plants like shrubs and leaves. It can even contain surprising ingredients like cardboard or manure. The organic matter is dead, but it's helpful for protecting plants.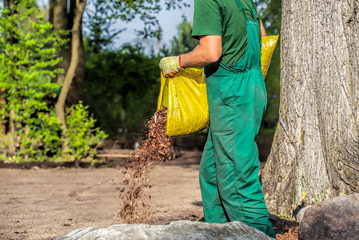 But does this organic matter have a secondary, unwanted effect of attracting dangerous termites? Termites cause tremendous, expensive damage to homes, so it's understandable to be worried about them.
Here is the advice from termite control professionals about mulch and its possible connection to termites.
The Public Question
There are many people who are hesitant to lay mulch in their yards because they believe that it can attract termites. After all, it's made of wood, and prevention is the best termite treatment that a termite control service would recommend. Keep food away from termites and they'll stay out of your yard. Some people even believe that mulch contains termites. Could a bag of mulch in your local nursery or hardware store contain live termites or eggs that can blossom into a full termite infestation in your yard?
Mulch Production
First, don't worry about termites in store-bought mulch. Termites would not survive the process of chipping organic matter and bagging it, then sealing it for sale. Any termites that were previously feasting on the dead organic matter would be killed in the production process. And don't worry about stray termites that happen to find their way into a bag at the store. Once you take the bag home, these termites are separated from their colonies. Termites are very socially dependent and cannot survive for long when separated.
Mulch Feedings
Better yet, it's good to know that termites won't be attracted to mulch anyway because they wouldn't survive long on a mulch diet.
However, what they may be attracted to in mulch is the moisture inside. Mulch traps moisture so it can keep your plants moist and healthy. However, moist environments are a paradise for termites, so they will gladly enjoy the moist cover and protection as they burrow and hunt for food under a bed of mulch.
So while they won't feed on the mulch itself, they can take advantage of the positive living conditions that mulch creates for them.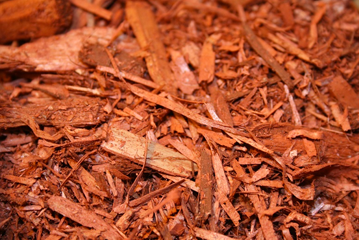 Deterrent Mulches
As said above, the best termite control is prevention. Luckily, some mulch can deter termites so you can enjoy its benefits to plants while also preventing a dangerous termite infestation. Cedar and cypress hardwood mulch are unpleasant to termites, so they've been rated as termite infestation-proof.
However, this doesn't mean that the termites won't take cover elsewhere, like on your roof or in your basement. If you're concerned about termites, and you need a termite inspection in St. Augustine, contact Champion Termite & Pest Control today. We serve Palatka, St. Augustine, Green Cove Springs, Starke, and surrounding areas.