Does Natural Pest Control Actually Work?
To avoid harmful chemicals and help curb the environmental impact of pest control, people often look towards natural remedies to manage pests. But how many, if any, of these work, and do some methods present more dangers than they're worth? To help you sort through your options for pest control in Jacksonville, FL, Champion Termite and Pest Control, Inc. is providing this natural pest control guide.
No matter the type of pest infestation, our Jacksonville exterminators can provide targeted pest control for a pest-free home. Schedule a pest control appointment and save some money with our pest control coupons!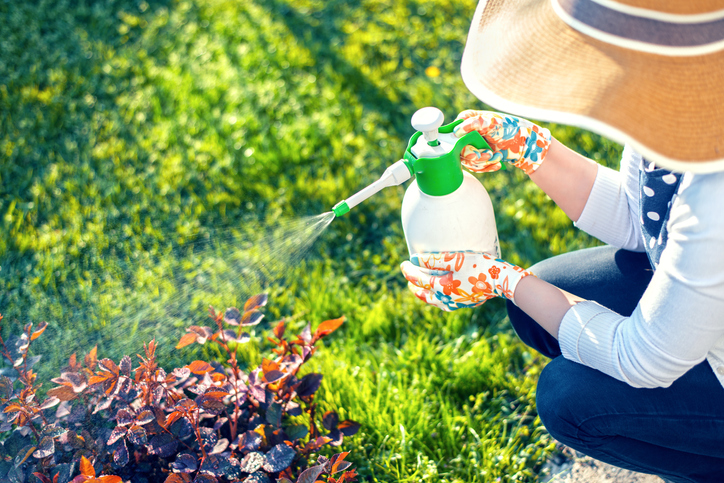 Natural Pest Prevention
Wherever you look on the internet, there's at least one suggestion for pest control. From vinegars to acids, Diatomaceous Earth (DE) to plants, there's no shortage of suggestions for natural pest control depending on the type of pest you're dealing with. And some of these do work, to varying degrees, but natural pest prevention either has to be applied frequently, in abundance, or to spot treat infestations. For example, peppermint and rosemary oils might help keep roaches at bay, but they must be applied liberally and frequently. This can be a lot of maintenance boasting limited success.
The Cost Of Natural Pest Control
Many natural pest control options are marketed for their low cost. However, the real cost won't be what's on the price tag. As we stated, most natural remedies require consistent applications, so while a single bottle of natural pest control may come at a low price, eight bottles later, you might be feeling differently. Additionally, options such as boric acid and DE can cause respiratory issues if inhaled, and you can't put a price tag on health. Most remedies also aren't capable of handling infestations because they can't reach the nest. Our exterminators in Jacksonville, FL, can deliver targeted pest control throughout both your property and your home so you can enjoy the beauty of your house and yard without unwanted pests.
Prevention & Pest Control
Natural pest control coupled with prevention methods, such as keeping your kitchen clean and properly storing food, can help stop pest infestations before they start. For example, citrus oil can help deter fleas from your dog but should never be used on your cat. However, once you start seeing the signs of pests, you probably already have an infestation. Many pests, such as bed bugs and termites, require professional extermination services. Contact us today to discuss our minimum-risk pesticides that pose no threat to humans and pets but get the job done!