Natural Pest Control
December 12, 2017
Today, people are more concerned about and conscious of the environment than ever before. While recycling your water bottles and being sure to bring your reusable grocery bags to the store are obviously helpful, for many people those simply aren't going to be sufficient. They want to go above and beyond those daily habits.
Luckily, there are many ways that you can be more environmentally responsible. Although most people might not think about pest control as an area of concern, there are eco-friendly methods of pest control available. You don't always have to reach for a bottle of insecticide in order to handle local pests. If you're worried about your carbon footprint and want to do more to save and preserve the environment, be sure to learn about these options. They're easier to implement than you may have thought.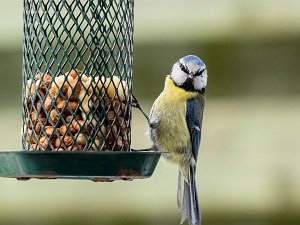 Birds
Inviting birds to your yard will allow them to eat destructive insects for you, and sometimes bird watching is just enjoyable. You can reap the benefits of both, but you'll have to make the area friendlier to local birds. First, you'll want to make sure that you're familiar with the species that are native to your area. There are plenty of books available, but you can likely just do a quick Google search to find the ones most common to your neighborhood.
Once you've done that, you can provide the food that they prefer. A bird feeder will tempt their curiosity, and a bird bath is also an excellent way to encourage them to make your yard a frequent hangout spot. Brightly colored, flowering plants will make your landscaping more attractive to them. Once they start becoming regular visitors, they'll help take care of your pest problem for you by eating many of the insects that can damage your plants and wreak havoc across your lawn. It's a natural solution that might even deliver the occasional song as an added bonus.
Beneficial Insects
While your feathered friends can definitely be a great addition, you also have the option to make your yard more accommodating to beneficial insects. Ladybugs are attracted to pollen and flower nectar. They also eat aphids, which typically destroy leaves. Some people have a phobia of spiders, but they're an amazingly effective option for your pest-fighting arsenal. Most garden-friendly spiders aren't poisonous so you can avoid that worry if you're selective about the species.
A beehive can be used to bring in bees. Pollinators are obviously helpful for growing flowering plants. They can help pollinate many fruits as well as wildflowers. Introducing worms into your soil can help combat grubs. Grubs are known to attack roots, but earthworms are essential for lawn and garden growth.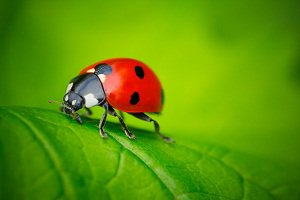 By scheduling pest control from an eco-friendly pest control company, you can be sure that beneficial insects will always be alive to do what they do best.