How To Keep Pests Away From Your Thanksgiving Dinner
Thanksgiving is a holiday to spend time with family and friends, enjoy a feast of delicious food, and express our gratitude. Unfortunately, without proper preparation, a family-sized feast of turkey, stuffing, green bean casserole, and pumpkin pie can result in many leftovers and crumbs that make an equally appealing feast for pests. Don't let a pest infestation ruin your holiday festivities. Instead, use the following pest-prevention tips from the experienced exterminators at Champion Termite and Pest Control, Inc. to avoid an infestation this holiday season. Trust us — you'll be thankful you did.
Contact our pest control company today to request a free estimate on any of our local pest control services!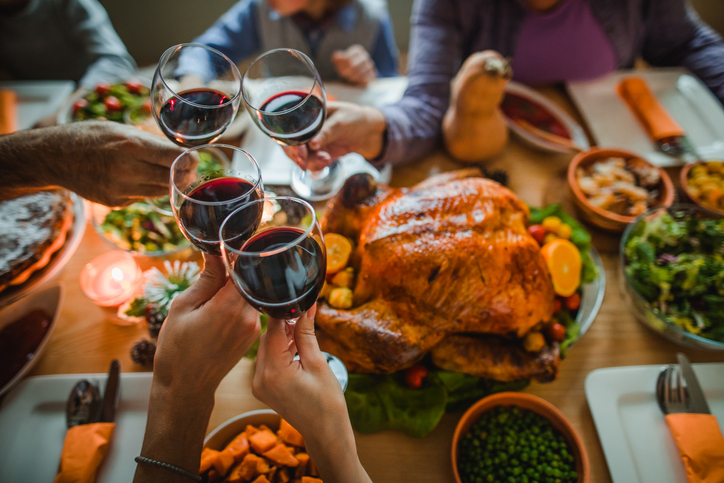 Keep Your Home Clean
Maintaining cleanliness before, during, and after Thanksgiving dinner is key to preventing pest infestation. When cooking or baking, it's easy to drop sugar, flour, garnish, and other ingredients on the counter and floor. Be sure to sweep up any dropped food and sanitize the entire kitchen to eliminate any lingering scents that might attract pests. Also, don't leave dirty dishes out overnight, as insects such as flies, ants, and cockroaches are highly attracted to leftover food on plates. As soon as Thanksgiving dinner is finished, rinse your dishes clean and stick them in the dishwasher.
Invest In Proper Storage
Food that's left uncovered on the counter or dining table attracts flies and other pests very quickly. For this reason, we recommend serving meals in plastic or glass dishware and covering food with a lid between servings. Additionally, food storage containers that aren't airtight tend to leak scents that will attract pests, waste good food, or cause a possible infestation. To avoid this, consider purchasing plastic containers with airtight lids for storing Thanksgiving leftovers. As soon as everyone is done eating, place leftovers neatly in a lidded container and store them in the fridge. Finally, uncovered garbage cans and recycling bins can attract pests, so consider investing in bins with lids that can be latched shut.
Trim Your Lawn
Unkempt lawns can quickly become a breeding ground for pests. Worse yet, pests often attempt to find their way into homes after infesting yards. To help keep your lawn and home pest-free, you should mow your grass, pull any weeds that have grown close to your home, and trim overgrown bushes, so their branches don't come in contact with your home's exterior walls. While you're at it, check the perimeter of your home for cracks and holes in the roofing or foundation. Also, make sure there are no gaps around windows or doors. Insects, small animals, and rodents use gaps, cracks, and holes as points of entry when seeking shelter or food, so you'll want to address any damage you discover before the holiday season.
Schedule Regular Pest Control Services
The most effective way to prevent pest infestations is by scheduling regular pest control services. Here at Champion Termite and Pest Control, Inc., our top priority is protecting our customers and their home's from unwanted pests. We offer customizable pest treatment plans to eradicate pests and prevent them from returning to your property in the future. Our 12-step pest-control program grants homeowners effective identification, control, removal, and prevention of pest infestations. Plus, our services include a follow-up call two weeks after service to ensure results are satisfactory, as well as a quality control visit six months following treatment.
Let us take care of the work so you can enjoy a stress-free, pest-free Thanksgiving! Contact Champion Termite and Pest Control Inc. today to schedule a free property inspection and receive a complimentary service estimate.