How To Protect Your Mattress From Bed Bugs
Bed bugs have become a prevalent problem in recent years, as the pests have made a resurgence in many areas across the globe. From homes to hotels, bed bugs don't discriminate when it comes to finding their next meal. These tiny pests are notorious for carrying diseases and causing significant distress for their victims. As they are most commonly found in beds and mattresses, it's crucial to take proactive steps to protect your sleeping area. It is essential to try and prevent bed bug infestation as their removal can be difficult. If you are experiencing a bed bug issue, our comprehensive pest prevention services can help! Contact our reliable pest control company, Champion Termite and Pest Control, today to request a free estimate.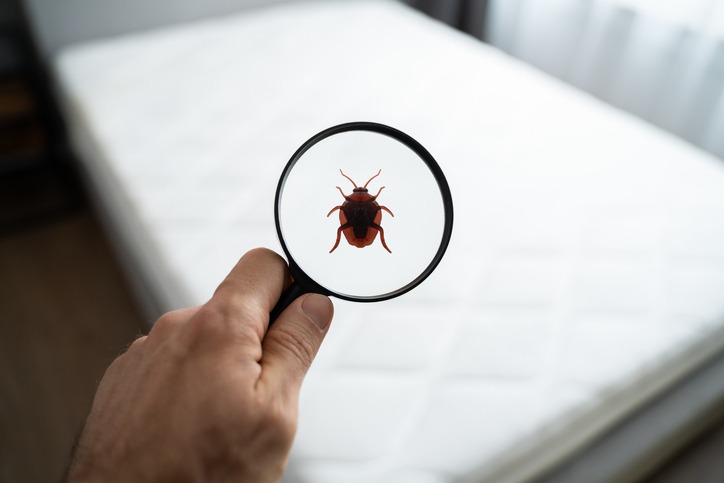 Top Tips for Bed Bug Prevention
Bed bugs, the pests that prey on human blood, have been a nightmare for homeowners and hoteliers alike. These tiny insects have the uncanny ability to spread their infestation to all sorts of upholstered furniture, especially mattresses. They spread rapidly and it's crucial to take precautions to prevent a bed bug infestation before it begins.
Check For Bed Bugs
The first and most obvious step is to routinely inspect your bed and bedroom for any signs of bed bugs. This can include looking for dark spots or smears on your mattress and sheets, as well as visible bugs or eggs. The sooner you catch an infestation, the easier it will be to eradicate it.
Cut Off Access To Your Bed
Take steps to cut off bed bugs' access to your furniture. This can involve placing bed bug interceptors under the legs of your bed frame, keeping beds away from the walls, and sealing up any cracks or crevices in your walls or furniture where bed bugs may be hiding.
Take Extra Precaution When Traveling
Be cautious when traveling or staying in hotels. When you return home, thoroughly inspect your luggage and clothing for any signs of bed bugs. It's also a good idea to wash your clothes at the highest possible temperature to kill any bed bugs, eggs, or larvae that may have hitched a ride home with you. By being vigilant and proactive, you can significantly reduce your risk of a bed bug infestation.
Maintain a Clean Home
While it's true that bed bugs can take up residence in even the most immaculate of homes, a clean home allows you to spot bed bugs more easily. These pests are small and can hide in a variety of places, from mattress seams to cracks in the wall. If you're diligent about keeping things clean, you're more likely to notice any signs of an infestation, such as tiny bloodstains on your sheets or discarded exoskeletons. A clean home can also help prevent the spread of bed bugs. By keeping your surroundings clean and clutter-free, you'll be less likely to inadvertently bring bed bugs into your home.
How Professional Pest Control Can Help
Professional pest control is the best way to safeguard your home, mattress, and furnishings from these bloodsucking creatures. At Champion Termite and Pest Control, we have a team of trained exterminators to provide an all-encompassing solution. Our services include a comprehensive inspection, customized treatment plans, and follow-up visits to ensure that the problem is resolved successfully. With our bed bug treatments, you can rest easy knowing that your mattress and home are protected from these unwelcome guests. Contact us today to learn more about our bed bug treatment services and request a free estimate.