Inspect For Pests Before You Buy A New House
For most people, their home is the most important investment of their lives. Before closing on a home, it's vital to have the house inspected to ensure the homebuyer doesn't experience any unpleasant surprises down the road. Unfortunately, many homebuyers don't know that in addition to the basic home inspection of the structural integrity of the house, they should also have their potential new house inspected for pests by a licensed
pest control service
 in Palatka.
Why Are Pest Inspections Necessary?
Termites, rodents, and other pests can wreak structural havoc on a home. Termites in particular cause over $5 billion in property damage every year, and termite damage is generally not covered by homeowners insurance. Termites are referred to as "silent destroyers" due to their ability to eat through wood, flooring, and even wallpaper without being noticed.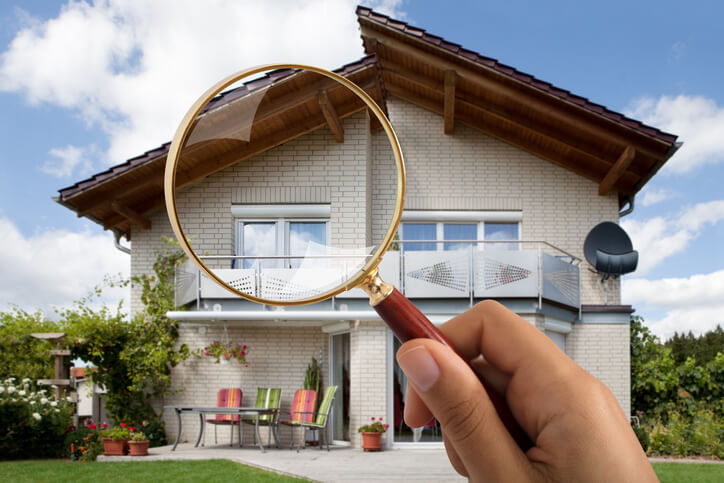 It can take anywhere from three to eight years into an infestation before termite damage becomes noticeable to the naked eye. Avoid the cost of extensive repairs in the future by investing in a pest inspection now.
Other pests, such as rodents, spread fleas, ticks and occasionally disease. Cockroaches can cause gastrointestinal and respiratory illnesses, and bed bugs bite humans and pets while they sleep. Moths and other insects can destroy clothes and furniture, and homeowners in Northeast Florida also need to keep an eye out for silverfish, which can trigger allergic reactions and damage property.
What Are The Signs Of A Pest Infestation?
During a pest inspection, our Palatka exterminators look for telltale signs of rodent or insect infestations. Homeowners may notice signs of infestation around the home, such as droppings, dead insects, larvae, or eggs. Signs of a termite infestation include:
Mud tubes on the outside of the house, as termites use these to reach food sources;
Soft wood that sounds hollow when you tap it;
Darkening or blistering wood;
Small piles of feces resembling sawdust;
Discarded wings near doors or windows.
Bear in mind that even if homebuyers don't see obvious signs of an infestation, a thorough pest inspection is still a valuable investment. Some pests may not leave clear traces until the infestation is severe.
What To Do If The House Has Pests
Once the pest inspection is over and there are no signs of an infestation, go ahead and put in an offer! If, on the other hand, the house does have pests, our licensed Palatka exterminators will assess the extent of the damage and provide an estimate of the likely repairs. With this information, prospective homebuyers can choose the best course of action. If the damage is not extensive, homebuyers may choose to renegotiate the price of the house with the current owners before moving forward with the home buying process.
If the damage is extensive, it may be in the buyer's best interests to choose not to purchase the house. Repairing termite damage can cost over $3,000, and pest extermination is often an extremely lengthy process. Getting rid of pests and keeping them away requires ongoing pest control services, which may be a dealbreaker for many potential homebuyers.
Before buying a home, it's important to have all of the information, including whether your new house is already home to unwanted tenants. Our experienced exterminators in Palatka will perform a thorough pest inspection of your potential new home and provide you with the information you need to make your decision. For a free estimate, contact Champion Termite & Pest Control today. We serve Jacksonville, Palatka, St. Augustine, Green Cove Springs, Starke, Middleburg, Orange Park and surrounding areas.