Keep Pests At Bay & Away From Your HVAC Unit
There's nothing quite as unsettling as the gnarly sight of bugs crawling out of a hole in the wall or from underneath the baseboards. Dusting, sweeping, and leaving no food containers open can certainly help, but there's one area many homeowners forget to check — the HVAC unit. Whether they're tucked away in a utility closet or hidden in the basement, your water heater, ductwork, and ac unit can all provide pests with the ideal environment to settle.
If you've got bugs coming through vents in your home, try to remediate the issue by following these simple tips from our pest exterminators in St. Augustine, FL. And, as always, if problems persist, don't hesitate to contact us to schedule a pest inspection.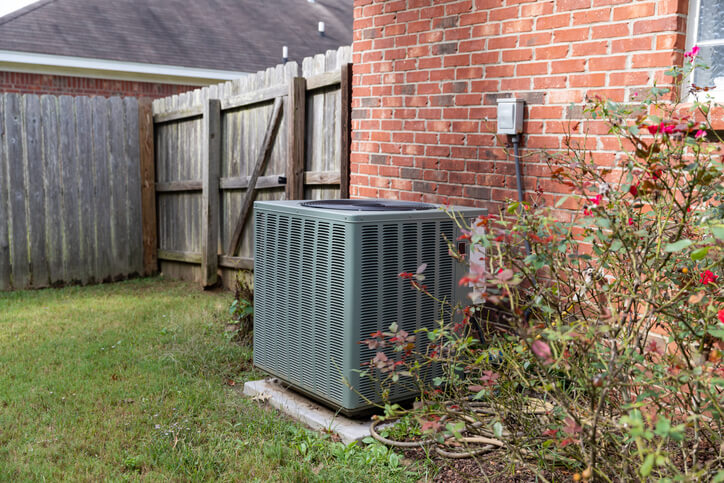 Inspect & Landscape Around Outdoor Units
The first thing to do is to check for any entry points pests might be using to get inside. Start with the condenser unit, which is the metal box with the large fan located outside your home. The condenser connects to the inside unit through ductwork, which pests might be using to gain entry, especially in the winter when the condenser turns on less often. Trim any nearby vegetation, shrubs, tree branches, or tall grass that could act as a bridge between the insect-rich soil nearby and the condenser unit.
Ensure Vents & Ducts Are Properly Sealed
Aside from preventing pests from getting in, limiting their movements inside can also help put a damper on their growth. To ensure these bugs can't move freely around your house, install flue, vent covers, and wire mesh to deter small insects, rodents, and reptiles. Check for any gaps or cracks in your vents and exposed ductwork. If you notice anything unusual or cannot check your home's ducts properly, contact our pest control company right away. We strive to provide customers with value and will never recommend a service or product you do not need.
Clean The Surrounding Areas
Perhaps this goes without saying, but maintaining the area surrounding your HVAC unit and changing the filters regularly are crucial in preventing pests from settling in. However, be wary of using over-the-counter pest control products with harsh chemicals as these could make their way into your ductwork and eventually into your lungs. If you're unsure of what products are safe to use, contact a pest control exterminator with Champion Termite and Pest Control, Inc. right away. With decades of experience in the industry, we know exactly what to recommend to our customers.
---
Aside from introducing bacteria, viruses, and allergens into your household, pests can also damage your HVAC unit and render it inefficient, which could add even more to your monthly bills. To ensure your house is pest-free, schedule
pest control services
with a licensed and reputable pest control company, such as Champion Termite and Pest Control, Inc.