Keeping Pests Out Of Your Apartment
With long, warm days and afternoons full of rain, residents of North Eastern Florida are certainly no stranger to the types of bugs that love to frequent homes and apartments. Pests such as ants, cockroaches, termites, and many others can find their way inside of a home, much to the dismay of residents, and infiltrate food, pet feeding areas, and other unwanted spaces inside the house.
Thankfully, these insects don't have to be a required part of living, and with a few easy steps, can be removed from any home or apartment. Follow our pest control company tips to help keep pests out of your living space and maintain a home bug-free.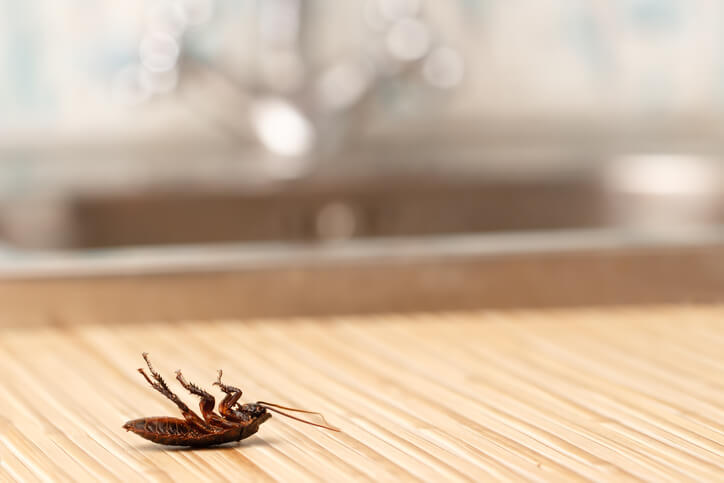 Keep It Clean
Pests love crumbs, dirty plates, and sugary spills. By keeping a clean home, bugs and other pests are less likely to be attracted to your residence. Prevention is one of the best forms of pest control and cleaning messes before they attract bugs can save you the headache of dealing with a swarm of pests later.
Here are some easy ways to keep your apartment clean and free from unwanted pests:
Wipe up sticky spills
Regularly take out trash
Keep dishes free of food residue
Clean up pet messes, such as spilled food and water
Sweep & vacuum loose crumbs
Store dry food in sealed plastic containers
Rinse & dry sinks to prevent pooling water
Be Wary Of What You Bring Inside
It can be hard to spot small pests, and unknowingly bringing them inside isn't uncommon. Items such as secondhand furniture are a cheap and easy way to decorate a new apartment, but they might have been thrown away for a reason. Furniture, bedding and clothes that have been outside for an extended period of time is likely harboring pests and once inside, can be incredibly hard to get out. Even travel bags may be hiding stowaways, as hotels are notorious breeding grounds for pests. Inspect items before you bring them inside, as bedbugs, cockroaches, or other small creatures may have already made the furniture their home. Once inside, vacuum new furniture and go over it once or twice with cleaning solution to ensure previous residue has been removed.
Get Rid Of Clutter
Dark and infrequently used parts of a home are ideal hiding spots for pests. Cardboard boxes, rarely-opened drawers, and other dark or damp places are frequent places for pests, and when Interior pest control services are needed, a pest exterminator with Champion Termite & Pest Control is going to check these places first. To reduce the likelihood of pests making a home in your apartment, throw out unused boxes and instead use plastic bins to store household items. Loose leaf paper can also be a problem, as certain pests such as termites love to feed on wood-based products. Even clothes that go unworn for a while may be hiding silverfish or cockroaches, so launder and possibly donate clothes that haven't been touched in a while.
Contact A Pest Control Company
Even if you do everything right, pests can still find their way into your home. Don't fret, as Champion Termite & Pest Control can help eradicate unwanted pests that have taken residence inside your home. Our pest control services cover a wide array of insects, and we even provide free estimates to help determine the right method for dealing with your pest problem. Contact our pest control company today!