8 Pest Hiding Spots In The Home
Pests are tricky — they're hard to catch and small enough to squeeze through even the most minuscule of openings. Because of these traits, many people only catch glimpses of pests scurrying around their home and struggle even more to find them. Even worse, seeing just one pest likely means there are many others lurking around the house. But don't worry, our pest control experts are here to help.
Champion Termite and Pest Control, Inc., reveals eight places where pests commonly conceal themselves around the home. Want a pest professional to look for signs of an infestation? Contact one of our expert exterminators today to schedule a free inspection!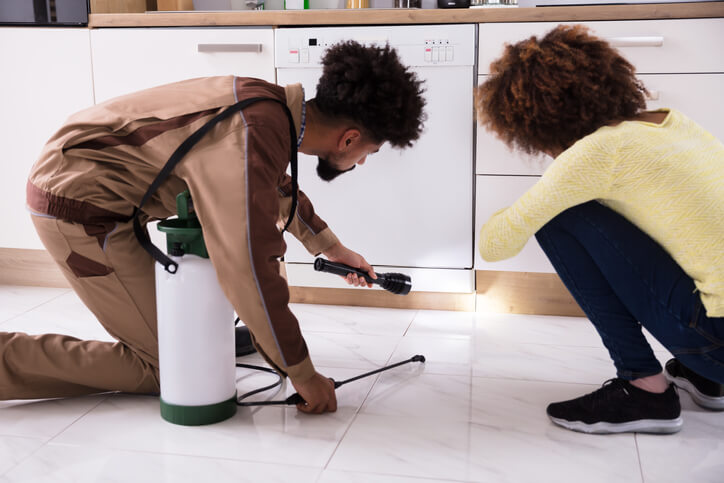 Cabinetry
Cabinets and cupboards are ideal hiding spots for pests. They're concealed and close to all the food crumbs and moisture available in the kitchen. Examine cabinets for signs of pests, especially along the back walls, and clean any spilled drinks, stains, or other messes frequently.
Appliances
Kitchen appliances, such as ovens, microwaves, fridges, and dishwashers, are pest oases. In the wintertime, insects will flock to electrical appliances in search of warmth and leftover food. If you suspect pests have set up shop in your appliances, contact us for pest control services!
Under Sinks
The areas under kitchen and bathroom sinks are incredibly attractive to pests, such as cockroaches. These areas provide them with an abundance of moisture, a dark place to hide, and the piping that runs from underneath sinks and into walls form a convenient highway, granting them passage to other parts of the house.
Pantries
There are few places in the home pests love more than the pantry. Cockroaches and ants, in particular, love to hide in pantries, as they provide them with easy access to nearby water sources and plenty of options for their next meal. Consider placing natural-repellants, such as chrysanthemums, in the kitchen to deter insects and protect your food.
Furniture
Who doesn't love kicking back on the couch with some snacks and binging TV? The only problem is, all the food droppings that settle in between the cushions may attract pests. Also, pests may decide to lay their eggs or larvae underneath furniture. Prevent this by routinely vacuuming upholstered pieces, and inspecting wooden furnishings for signs of termites.
Garage
Perhaps one of the most accessible places in the home for pests to infiltrate, garages are prone to infestation. In particular, homeowners who use their garages for storage, rather than parking, end up creating perfect environments for pests to hide away in, especially during the winter months.
Electronics
Like furniture, when we eat over electronics such as laptops, food debris can become embedded in the keys. These droppings invite pests into our electronics, where they'll stay, enjoying the warmth and waiting for more food.
Mattresses
Bed bugs are a nightmare, and as their apt moniker infers, they conceal themselves in mattresses. If anyone in the house has been waking up feeling itchy, check mattresses for signs of bed bugs, such as reddish-brown stains on bedsheets. Thankfully, our team can help if you're in need of bed bug extermination.