Pest Infestations: 6 Signs To Look Out For
Pest infestations are every homeowner's worst nightmare, and understandably so. Pests carry disease, can cause severe structural damage to a home, and dispelling them is an arduous process that can cost a lot of time and money. Everyone notices an unwelcome guest or two in their home from time to time, and while that's worrying, it doesn't always mean your home is infested. If you've noticed a few bugs around the house and are wary about a bigger problem, check for the following six common signs of pest infestation!
If you notice any infestation signs, contact an experienced exterminator at our pest control company today to schedule service!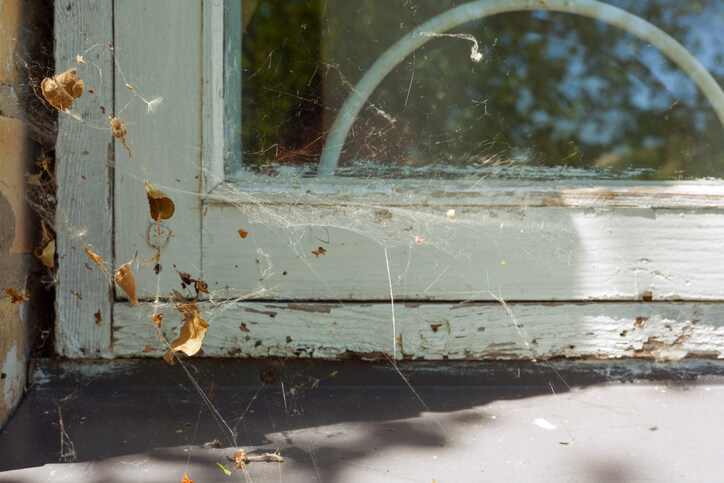 Unpleasant Odors
Alone, a bug's size makes its natural odor too insignificant to notice. However, in more significant numbers, such as in a community or nest, bugs will produce a noticeable odor. Cockroaches, in particular, are known to give off a musty or oily smell in large numbers. Unfortunately, a home with a persistent odor caused by cockroaches is likely already infested. In that case, we advise you to contact our exterminators for pest control services immediately.
Strange Sounds
Strange noises such as scratching, squeaking, or scuttling are signs of a budding pest infestation. At night, these noises could be a sign that something is living in your house that shouldn't be. Most often, pest noises are heard coming from within household walls or above in the attic. Suppose you're hearing sounds at night and notice mud tubes around the perimeter of your home. In that case, the problem is likely termites, and you should contact our experienced exterminators posthaste for termite treatment!
Droppings
One of the most common (and most disturbing) signs of an infestation is the appearance of pest droppings around the house. Termites, ants, bed bugs, and cockroaches alike leave behind fecal droppings, as well as other evidence such as discarded limbs, wings, and other body parts. Usually, pest droppings will resemble small blackish dots, similar in appearance to coffee grounds.
Webs & Egg Sacs
Spider webs in the corners of rooms are a possible sign of infestation. Upon setting up shop, female spiders will begin laying eggs very quickly. Accordingly, once you notice a spider web or two around the house, take some time to check underneath and behind furniture for egg sacs. Keep in mind that hatched egg sacs result in thousands of tiny spiders, in which case you'll have an infestation. Combat this by immediately disposing of any spider eggs you discover around the house and dusting frequently.
Holes & Gnaw Marks
Holes and scratch/gnaw marks on fabrics, furniture, walls, and floors around the house are a type of damage generally associated with an excessive pest population. These damages can be attributed to rats, mice, and a myriad of insects. To avoid having to replace expensive furniture and fabrics, schedule local pest control services the minute you notice holes or gnaw marks in your belongings.
Dirt & Grime
If you've noticed an excessive amount of dirt and grime buildup on walls or anywhere else around the house, then there's a chance you've got a pest problem. In addition to dirt, you may notice more debris lying around the house than usual. Food crumbs, hair strands, and grease marks on walls could be a sign of rats.
If you notice any of these signs around the house, don't hesitate to contact the experts at Champion Termite and Pest Control, Inc. to schedule home pest control services!