Pest-Proof Tips For The Spring
Once the cold weather has passed and nature emerges from its seasonal slumber, you're probably noticing an increase in pests around your property and home. To keep these pests in check and to prevent pest infestations, Champion Termite and Pest Control, Inc. is offering these pest prevention tips.
If you're already dealing with a pest infestation, our St. Augustine exterminators can help! Schedule pest control services today and save some money with our pest control coupons!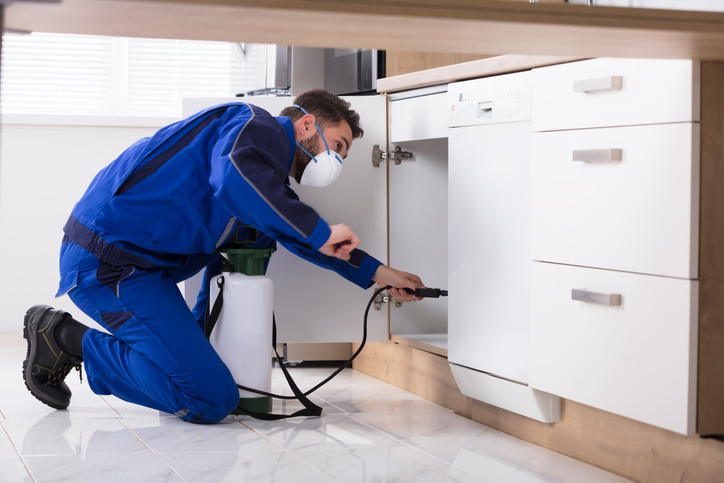 Spring Clean Against Pests
Your to-do list has probably grown throughout the holidays, with certain chores being pushed to the back burner. Spring is the perfect time to catch up on deep cleaning and will help keep your home pest-free. Try to prioritize areas where food scraps may have accumulated, such as in the bottom of garbage cans, recycling bins, the walls behind garbage cans, and even around pet food bowls. Cleaning under tables, couches, and behind stoves can help round up crumbs that can attract many different types of pests, including rats and roaches.
Keep Pests Out
Pests can gain access to your home through various exploits, and it's probably impossible to patch up every entry point. However, ensuring your home is properly sealed is one of the best preventative measures against pests. While your doors and windows should already have a sealing on them, these can wear down over time. Removing old sealing and applying a new one is a simple process that helps keep pests out, and can save you money on heating and cooling. You should also inspect the walls around your home and seal any cracks or holes, no matter how small.
Target Their Breeding Grounds
Unless you have an active infestation, pests are most likely coming into your home from the outside. Be sure to trim shrubs, tree branches, and remove any rotting wood that may harbor termites. The goal is to reduce clumps of vegetation that provide food sources and safety for pests. It can also help to trim plants away from your home so there isn't a natural bridge for pests. As spring showers begin to become more frequent, be sure to remove any standing water that can promote the spread of mosquitoes and other pests. And, be sure not to leave any food items outside that can attract hornets, ants, and other insects.
Schedule Pest Control
Keeping a clean home and deterring pests with landscaping and home sealing is a great and necessary measure, but won't protect you 100%. The only way to provide complete protection is to schedule regular pest control services. Our exterminators in St. Augustine, FL, can deliver targeted pest control throughout both your property and your home so you can enjoy the beauty of spring without the nuisances.