How To Prepare Your Home For Winter Pests
Compared to other states, Florida experiences comfortable temperatures for the majority of the year. However, during the winter months, temperatures can still dip well below freezing in the throes of a cold snap. When temperatures drop drastically, many pests will attempt to use your home as a shelter from the cold. Rats, mice, ants, cockroaches, and silverfish are just a few pests homeowners may come in contact with in the winter months. Worse yet, if pests find your home to be a suitable habitat, they may try to take up permanent residence.
Lower your chances of a pest infestation this winter by utilizing the following tips from the pest experts at Champion Termite and Pest Control, Inc.!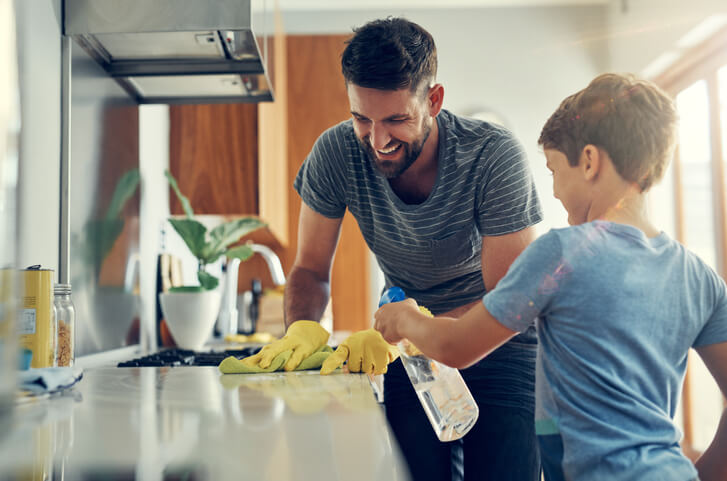 Contact our pest control company today to request a free estimate on our pest control services!
Obstruct Access Points
The primary way pests infiltrate our homes is through holes, cracks, and gaps along a household's exterior. Insects can slip through the tiniest of openings, and rodents can squeeze into holes as small as a nickel. Defend against this by identifying any cracks or holes on your home's exterior and filling them with a sealant.
While you're outside, take note of any debris or overgrown shrubbery up against the home's exterior in which a pest could make a nest. Store firewood at least 20 feet away, trim branches and tall grass back, keep mulch and other possible nesting places away from your foundation, and remove vines from exterior walls.
Keep Indoor Areas Clean
Ensuring your home is as uninviting to pests as possible is a great way to guarantee that even if bugs or rodents make it inside, they aren't enticed to stay. In particular, avoid leaving food out overnight and reduce clutter around the house. Also, don't forget to clean and declutter out-of-the-way places where pests might try to hide, such as the attic and closets. Have a lot of dinner leftovers? Be sure to store your food in a secure glass or plastic container to keep it inaccessible to pests.
A few other advisable practices include: sanitizing food prep areas after use, cleaning dining tables following meals, washing dishes immediately, mopping and vacuuming regularly, and using air-tight trash receptacles.
Limit Moisture
Much like how pests are continually seeking out a reliable food source, they're also always looking for a source of moisture. Identify places around your home that collect moisture and do your best to keep them dry, as even the tiniest amount of pooled water can attract pests. A home's gutter system, in particular, retains tons of moisture amidst fallen leaves and other debris and makes an ideal breeding ground for many pests. Clear your gutters often to deter pests from nesting there over the winter. Additionally, ensure your downspouts are functioning correctly and drain away from your home's foundation.
Schedule A Pest Inspection
Winter is the perfect time to take preventative measures against pests, and scheduling a pest inspection from our team of knowledgeable, trusted exterminators is the best way to do so. Should we detect signs of an infestation during our inspection, our exterminators will craft a customized treatment plan for your property. With over 30 years of experience in the pest control industry, our pest professionals have access to all the necessary tools, skills, and techniques to help effectively pest-proof your home this winter. Contact Champion Termite and Pest Control, Inc. today to schedule a pest inspection!