6 Ways To Protect Your Yard From Pests
For many homeowners, the backyard is more than just a place to let the dogs run around. It's a garden they've spent hours nurturing, a convenient campground where they can stare up at the stars on a crisp autumn night, or even a pleasant space for grilling delicious foods and hosting guests. Those who spend a lot of time in their yards may have noticed they're not the only ones who enjoy being there. Bugs love our yards too, and while we welcome some, others will damage the ecosystem, bite us, and take away from some of the pleasure of being outside in the first place.
To help you reclaim your backyard, Champion Termite and Pest Control, Inc. shares the following tips for keeping unwanted pests at bay.
Contact us today to receive a free estimate on any of our pest control services!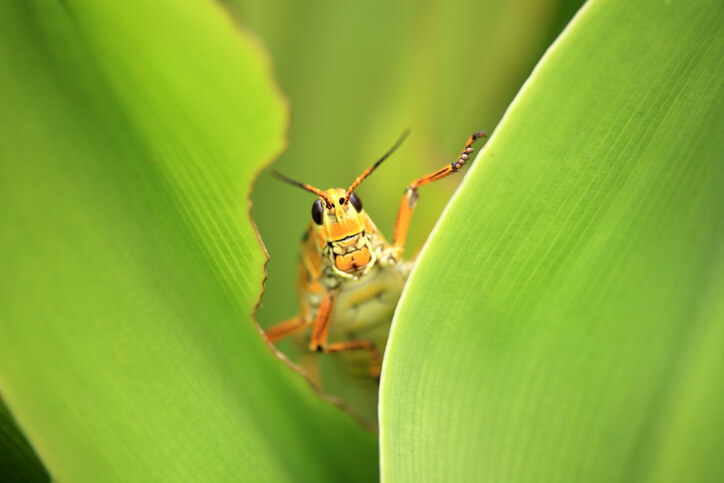 Keep Lawns Kempt
Maintaining a neat, well-manicured lawn will do more than merely impress your neighbors; it will eliminate ideal hiding spots for pests. Tallgrass and weeds are beloved environments to pests such as ants, ticks, and fleas. Additionally, untrimmed tree branches and overgrown shrubbery that reach a house's exterior can act as bridges, giving pests easy access onto and into your home. Combat this by mowing the lawn regularly and keeping branches from trees and shrubs trimmed back at least a foot away from the house.
Remove Bug Breeding Grounds
Nothing ruins a pleasant day outdoors quite like being swarmed by mosquitoes. These blood-sucking blights breed in standing water, and homeowners who don't regularly clean out their gutters, plant pots, or kiddie pools after it rains may find themselves inadvertently hosting a mosquito nursery. Avoid giving mosquitoes places to multiply by regularly cleaning or removing areas where water can pool around the yard.
Properly Store Firewood
Cool fall evenings are perfect for roasting smores and catching up with friends around a backyard bonfire. Just remember to properly store any surplus firewood once it's over; otherwise, you risk attracting bugs that eat and live in wood, such as ants and termites. Always store wood somewhere dry, elevated, and (if storing outside) away from the home or other structures, such as a shed. Lastly, throw a tarp on top of the piles. Doing these things can help prevent firewood from rotting quickly and protect it from bugs.
Build A Birdhouse
Insects are a big part of a bird's daily diet, making them useful allies in the fight against backyard pests. To attract some feathered friends, consider building a birdhouse, setting up a birdbath, and filling a bird feeder with berries and seeds. Just remember to change the water in the birdbath regularly to prevent garnering a mosquito infestation.
Use Natural Pest Deterrents
For those who prefer natural pest control methods, there are plenty of bug-repellant plants to integrate into one's garden for a bit of added flair and protection. Lavender, chrysanthemums, petunias, marigolds, and lemongrass are excellent at repelling insects such as mosquitos and aphids. Another natural pest deterrent is citronella oil. Candles made of citronella oil release a scent that many pests can't stand when burned, making them a quick and effective way to drive off insects.
Schedule Professional Pest Control Services
Scheduling regular pest control services is the most reliable way to protect the inside and outside of your home from infestation. Our qualified pest control experts offer a full range of services, each designed to provide your property with long-lasting relief from pests.
---
Looking for even more ways to protect your yard from harmful pests? Contact us today to schedule a pest inspection of your property so we can identify, target, and treat potential problems areas and help you reclaim your yard!