Signs Of A Pest Infestation Around Your Home
Pests are unwelcome guests in any home, and their presence can lead to a range of problems, including damage to your home, as well as health risks to you and your family. Unfortunately, pest infestations are common in Florida, and they can occur in any type of property. Identifying signs of a pest infestation is crucial in preventing a small problem from becoming a major issue. Whether you are a homeowner, renter, or property manager, staying informed on the signs of a pest infestation can help you stay one step ahead of these unwanted visitors. For comprehensive pest control services to prevent and treat pest infestation on your property, contact Champion Termite and Pest Control, Inc. to request a free estimate.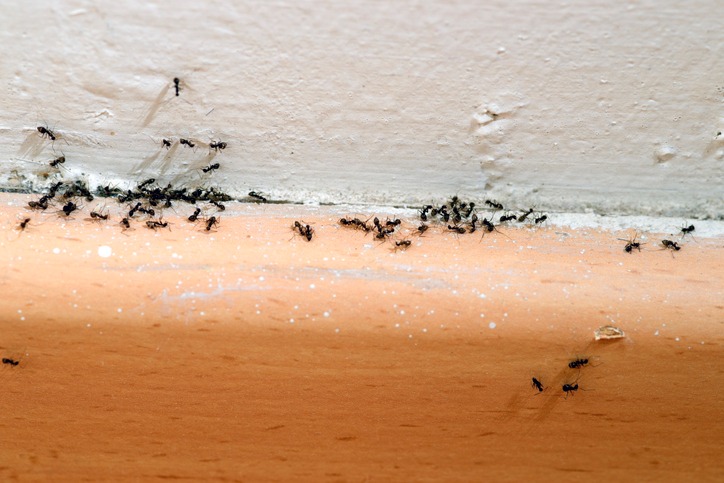 Damage to Your Home and Plants
One of the most apparent signs of a pest infestation is damage to your walls, fabric, or plants. For instance, some pests, such as carpenter ants and termites, can cause severe structural damage to your home in crawl spaces, basements, and attics. While other pests can lay eggs on fabric items, such as curtains or couches. Additionally, indoor and outdoor plants can have bite marks and distribution in the soil that may indicate a pest infestation.
Droppings
Rodents, such as mice and rats, are notorious for leaving droppings behind in your home. Their small size makes their droppings noticeable. If you see any droppings around your home, it's time to inspect further. Additionally, smaller insects can also leave droppings as an indication of their presence. For instance, cockroaches and termites release tiny brown pellets, which you can spot if you look closely.
Live Bugs
If you see live bugs in your home, there are likely more nearby you aren't seeing. A few ants or spiders may be normal, but spotting them in your home is common, and if you can't control them with standard bug-removal methods, you will likely have a pest infestation. Inspect your house and identify its access points as a precautionary measure, and contact a local pest control company promptly.
Dead Bugs
Finding dead bugs around the home can indicate that your pest control methods are working. However, it could also point toward a larger pest problem. Check your window ledges, basements, and other secluded spaces for dead bugs, especially if you notice a high concentration of the same species. All dead bugs must be removed, or they will attract other live pests to your home.
Bites
If you notice bites on your skin, especially during bedtime, it can signify a bed bug infestation. Bed bugs are small and difficult to see; they come out to feed at night, and their bites can cause severe itching. Inspect your bedding, furniture, and other upholstered surfaces for signs of bed bugs. Bed bugs and similar pests can be difficult to remove, so it's important to treat the infestation quickly and correctly.