Termites Are Swarming Now
Finally, the sun is shining, and the days are getting longer, and spring is here. Unfortunately, something else is in the air in northeast Florida: termites.
Though swarms occur in warming weather, generally following a rainstorm, it isn't the warmth that causes the winged bugs to fly. Instead, termite swarms are part of moving ritual. When people outgrow their living space, they pack up, rent a moving truck and find a bigger home. When a termite colony outgrows its space, they swarm in order to reproduce and expand.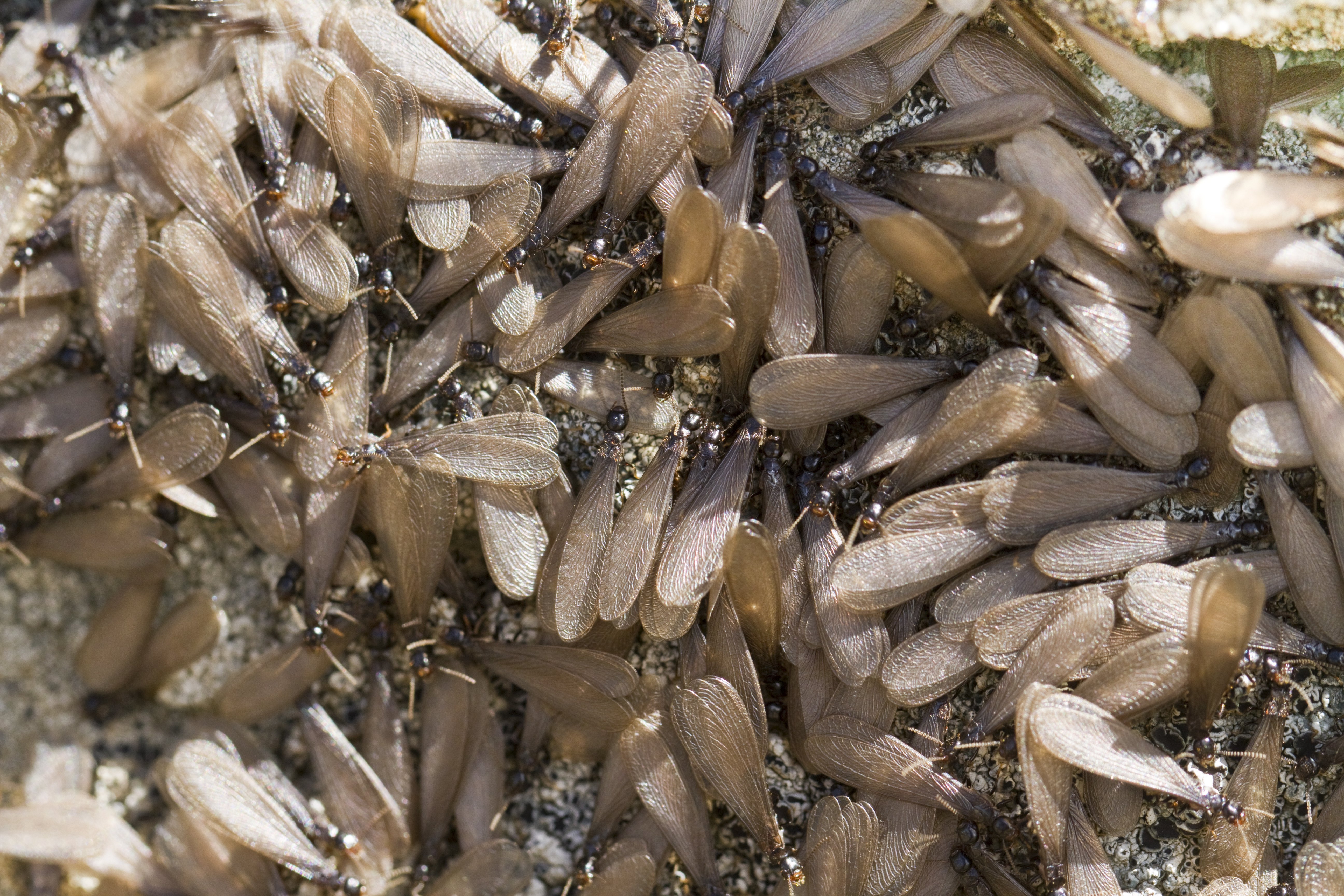 It typically happens once a year, and that's generally in the spring. When the time is right, and a colony has reached maturity, males and females spring into the air and pair up. They shed their wings and start searching for a new place to begin a new colony. Swarming is really a mating dance and several colonies will often take flight at the same time.  Generally, this delicate dance happens over the course of a few days with larger numbers swarming on day one, followed by smaller swarms in subsequent days.
In these pairings, the female will become a queen of her own colony, laying eggs that will eventually become workers in her colony.
Sadly, seeing a swarm is often a first sign that a termite infestation is nearby. Since they're swarming, that means they're looking for a new home, and you don't want to share yours. If you miss the actual swarm but find wings, that's the waste of a termite swarm. After pairing up, mated termites drop their wings and then crawl to a new nesting site.
One queen can lay more than a million eggs in her lifetime, and colonies also boast a few other females who can also lay eggs if and when the queen dies.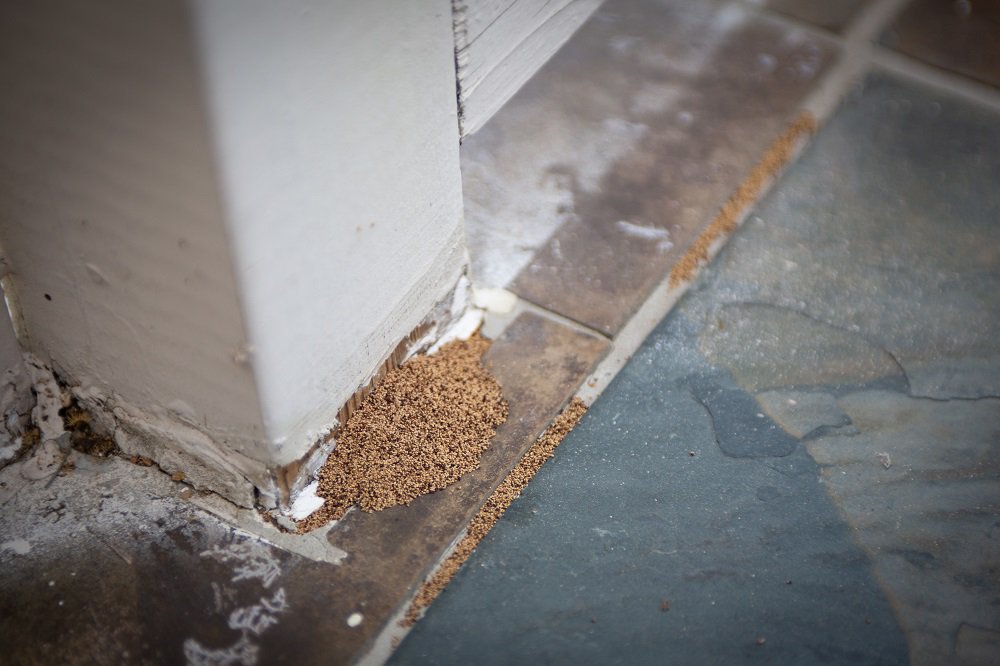 What to Do If You See a Termite Swarm Near Your Home
The good news is simply seeing a swarm near your home doesn't indicate that you have a termite infestation. It does, however, indicate that there is termite activity near your home. The swarmer's themselves won't cause damage to your homes, but a termite colony moving into your home could. If you see a swarm near your home, you should call an exterminator to inspect. The exterminator's goal will be to determine the source of the infestation, whether that's in your home or in trees or another structure nearby. In most cases, exterminators will determine that the swarm didn't originate in your home, but in the odd instance when an exterminator finds a colony building a life inside your home, he or she will know how to treat your home to eliminate the termites and take steps to ensure they never return.
Knowing the odds are on your side shouldn't deter you from making a call to an exterminator. Termites can cost thousands of dollars of damage long before anyone is aware of their presence. Exterminators at some of the pest control companies in St. Augustine estimate termites cause as much as $75 million in damage to northeast Florida homes every year. For treatment and prevention call Champion Termite & Pest Control today. We serve Palatka, St. Augustine, Green Cove Springs, Starke, and surrounding areas.