These Pests Can Live In Your Drains
There's no shortage of places for pests to hide in a house. However, few of those places present an environment as ideal for insects as drains. Drains are the pest world's luxury suites — they're damp, dark, abundantly moist, and receive a constant influx of organic matter such as hair, grease, and food particles on which bugs can feast. What's worse, if they're allowed to continue inhabiting your drains, they'll eventually lay eggs throughout the plumbing system.
To help you stay alert, the pest exterminators with Champion Termite and Pest Control Inc. have decided to expose which pests most commonly live in drains and what measures homeowners can take to dispel them and prevent infestation.
Contact our pest control company today to schedule a free inspection!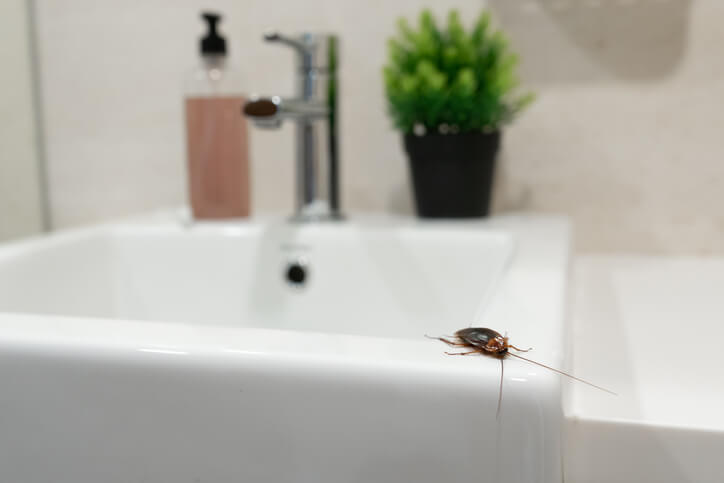 Cockroaches
Cockroaches have a nasty habit of popping up everywhere they're not wanted, and household drains are no exception. Drains are often used as entry points for cockroaches seeking to infiltrate a home. Cockroaches are most commonly found in kitchen and bathroom drains due to the abundance of organic material and humidity.
Phorid Flies
Phorid flies, also known as humpback flies, are avid connoisseurs of decaying organic materials, such as deceased animals, rotting food, sewage, and the food waste in kitchen sinks. Since they spend so much time feasting on bacteria-laden materials, phorid-flies are incredibly unsanitary and warrant contacting our exterminators for immediate pest removal.
Fruit Flies
Fruit flies enter homes to forage for overripe fruits, vegetables, and damp organic materials. Once inside, they hide away in kitchen drains and garbage receptacles to breed and lay their eggs. This is when they become a major problem, posing a serious infestation risk.
Centipedes
While centipedes are mostly harmless, seeing them crawling around in your drains can still be unsettling. These creepy-crawlies love damp, dark drains, so they'll often be spotted skulking about bathroom sinks.
Drain Flies
There's no other pest that loves living in drains quite as much as the drain fly. Also referred to as moth flies due to their hairy bodies, drain flies thrive in moisture-rich environments such as sewers, drains, and septic tanks. Once these pesky pests set up shop, they become difficult to expel. If you believe you have drain flies, contact one of our pest exterminators so that we may identify and eradicate their breeding site.
How To Keep Drains Pest-Free
Homeowners can prevent drain bugs from infesting their plumbing system by frequently cleaning out their drains. Routinely removing organic materials such as hair, food waste, grease, etc., will make drains far less attractive to insects. For added protection, consider covering drains with metal drain screens or stoppers.
---
If you need any assistance identifying which insect is plaguing your drains, schedule our pest inspection services today! We offer a full range of pest control services and are always happy to help.