Treatment For Bug Bites
Bugs are the worst — especially when they bite. While most bug bites aren't life-threatening, they can still be annoying and cause discomfort. Still, if you've ever had an itchy bug bite or a bug bite with swelling, you know just how bothersome they can be. Don't get caught unprepared! Learn how to identify and get relief from bug bites with the help of our pest exterminators from Champion Termite and Pest Control, Inc.
Our team offers comprehensive pest control for your home to prevent bug bite infections and infestations. Don't wait until it's too late — contact us to schedule a pest inspection right away!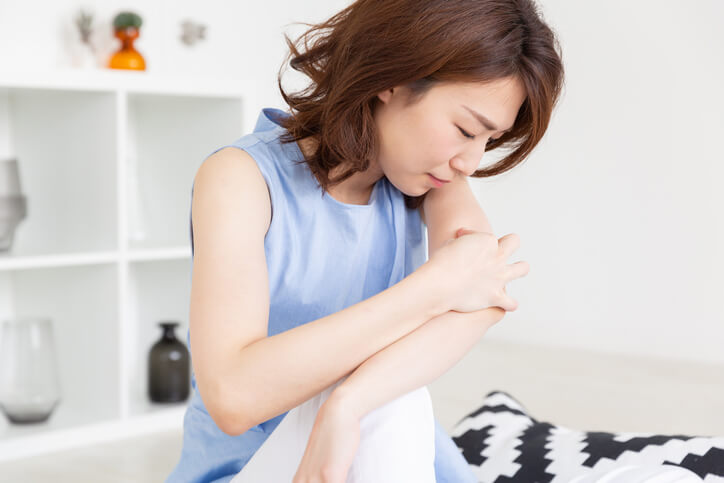 Common Symptoms Of Bug Bites
Most symptoms of bug bites are mild and disappear on their own within a few days. Typical symptoms of benign bug bites include the following.
Raised, Red Bumps
Blistering
Types Of Bites
Determining the type of pest from a bug bite can be a challenge — many look identical or very similar. These are the most common bug bites to be on the lookout for. If you're worried about these pests infiltrating your home, contact us for an inspection!
Fire ants: Fire ants are found in parks, backyards, and anywhere with grass. Fire ant bites are characterized by an immediate and painful burning sensation; swelling; and a cloudy fluid inside the bite.
Bed bugs: These pests like to hide in mattresses, chairs, couches, and in between the folds of curtains. They are more likely to bite at night and are more active in warmer weather. Bed bug bites are typically arranged in a row of 2–3 small, red bites.
Fleas: For Palatka residents with a pet, fleas can be a common household pest. Flea bites appear in clusters of small red bites usually around the feet and ankles.
Ticks: Tick bites can sometimes carry disease so it's imperative to monitor symptoms. Initial signs of a tick bite include redness, itchiness, and swelling, but fever, fatigue, and headaches as a result of the bite can be indicative of a more serious problem.
Mosquitoes: Mosquitoes thrive in wet, warm environments. Mosquito bites result in a stinging sensation followed by a red, itchy mound with a tiny puncture mark at the center.
How To Treat Bug Bites
There are a few key ways to treat bug bites and reduce itching. Most important is to gently clean the bites with soap and water so the blisters don't burst open. To help reduce swelling, apply a cold compress or ice pack to the affected area. For itch relief, apply an over-the-counter (OTC) itch relief cream, such as calamine lotion or hydrocortisone. You can also take an OTC oral antihistamine to relieve itchiness and swelling. With treatment, mild to moderate bug bites disappear within a couple of days.
How To Prevent Bug Bites
To prevent bug bites, stay away from tall grasses and bushes, and use an approved insect repellant. Additionally, wear light-colored, protective clothing that covers your arms and legs. If you go hiking, tuck your pants into your socks.
At home, the best way to prevent bug bites is to prevent pests from being in and around your home in the first place. Our pest control experts can deliver quick, efficient service to ensure you and your family can live comfortably.
Contact our pest control company today to schedule an inspection or to learn more about our wide array of pest control services.