When To Immediately Call A Pest Control Service
June 3rd, 2015
Pests like ants, mice, and bees can be a homeowner's worst nightmare. Home pests can be annoying, destructive, and, in some cases, even dangerous to you and your family. Although you might be tempted to set out traps yourself, there are some instances where pest control in St. Augustine, FL, is best left to the professionals. Here are 4 signs that you should immediately call a pest control service for help.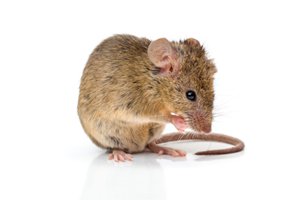 Colonies of Pests
It's often possible for a homeowner to take care of 1 or 2 mice that accidentally got trapped in the house. However, if you discover that a colony of pests has taken up residence in your home, it's time to call a professional. Colonies of pests like ants can have millions of insects, spreading in a wide network in and around your home. Colonies are extremely difficult to remove because they reproduce so rapidly, and the longer you wait, the more damage they will do to your home.
Structural Damage to Your Home
Call a pest control service immediately if you discover structural damage in your house that was caused by pests. Ants and termites are the most frequent offenders, and they can quickly destroy a home from the foundation up. Common signs of structural damage caused by pests include hollow-sounding walls, tubes running along your walls, cracks in your walls, or holes where insects have burrowed into your home.
Dangerous Pests
Some pests are relatively harmless to humans, while others can be very dangerous to handle without proper protection. Call pest control any time you find harmful pests like bees or wasps in or around your home. Trying to destroy or remove a nest on your own can result in painful stings, a hospital visit, or even death. Other dangerous pests vary by climate and include scorpions, fire ants, and bats.
Biting Insects
Biting insects like fleas and bed bugs are more annoying than they are dangerous, leaving itchy bumps and rashes on their victims. However, if you find even a few of these insects in your house, it's a sign to call pest control immediately. These sorts of pests are hard to find and even harder to kill. They can hide in small cracks and reproduce rapidly, quickly filling your house. They are also extremely hardy and can last for weeks or months without a meal, so even if you think you've gotten rid of them, you may still have some hiding in your walls or bed. Call an exterminator at Champion Termite & Pest Control to make sure you eliminate the entire population to reduce the risk of another infestation.