Why Do I Keep Seeing House Spiders?
Spiders are eight-legged arthropods that insight fear in many people and are the subject of full-blown phobias for others. The sight of a single spider skulking around your home can be enough to give you the heebie-jeebies. Moreover, frequent sightings of these creepy crawlers around your home are an issue that any homeowner would want to put a stop to as soon as possible. Below, the experienced exterminators with Champion Termite and Pest Control, Inc. outline four reasons you keep seeing spiders in your home and how to get rid of them.
Champion Termite and Pest Control, Inc. is a pest control company in Florida offering pest control services designed to target, treat, and prevent pests from infesting your property. Contact us today to request a free estimate on our spider control services!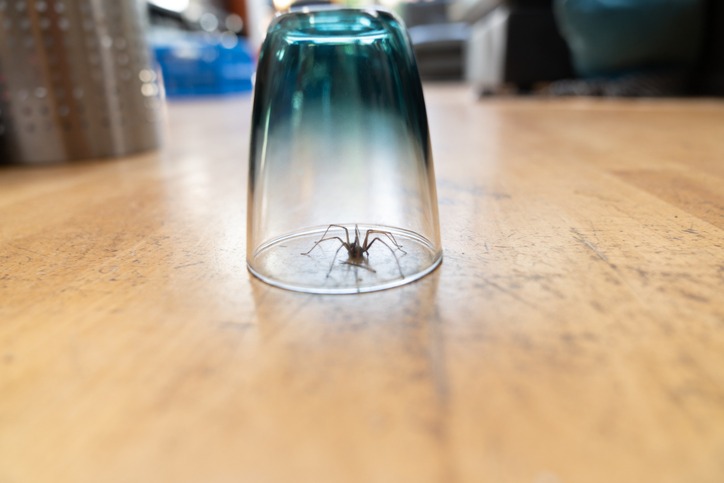 Too Much Clutter
Spiders are constantly seeking out good hiding places where they can conceal themselves and have plenty of babies. Homes with a lot of clutter provide spiders with dozens of tempting hiding spots where they can settle down, lay eggs, and potentially cause an infestation. Accordingly, if you have clutter building up around your home, now is the time clear it out. Declutter the corners of rooms, inside of cabinets, underneath beds, and anywhere else with clutter that spiders could use as hiding spots.
Unclean Rooms
Much like most pests, spiders are attracted to dark, dusty, dirty areas in homes. Cleaning your home regularly, especially underneath furniture such as beds, chairs, and couches, can help deter spiders from being drawn into your home. Additionally, vacuuming and dusting in corners as well as regularly cleaning the kitchen, will reduce the number of insects in your home that spiders are drawn to eat.
Outside Access Points
One of the most effective ways to prevent spiders from infesting your home is to stop them from getting into your home in the first place. Perform a thorough inspection of the inside and outside of your home, looking carefully for any cracks or holes in the walls that spiders could use to gain entry into your home. If you come across any cracks or holes around your home that spiders could use to get inside, have them filled or repaired immediately!
Lack Of Pest Control
Last but certainly not least, a lack of regular pest control could be the reason you keep seeing spiders around your home. A professional pest control technician can help identify any problem areas in your home that are putting you at risk for spider infestation and suggest the best methods of pest control to prevent house spiders in the future. Contact Champion Termite and Pest Control, Inc. today to request pest control service!