6 Steps To Eliminate Bed Bugs From Your Home
We spend almost a third of our lives sleeping, and bed bugs are the last thing we want to worry about when trying to get a good night's rest. Bed bugs are small, brown pests with an oval shape that feed on the blood of their hosts. Even though they don't fly, they can spread quickly throughout the home making bed bug control all the more difficult. There are a few signs of a bed bug infestation including blood stains on sheets or pillows, rust-colored excrements on the mattress or linens, bed bug eggs or fecal spots, and a musty odor. Bed bug bites are tiny, red and dispersed all over the body, unlike flea bites.If bed bugs have already infested your home or you're worried they might, consider these six steps from Champion Termite and Pest Control, bed bug exterminators in Jacksonville, FL, to remove bed bugs for good.
Treat The Mattress Immediately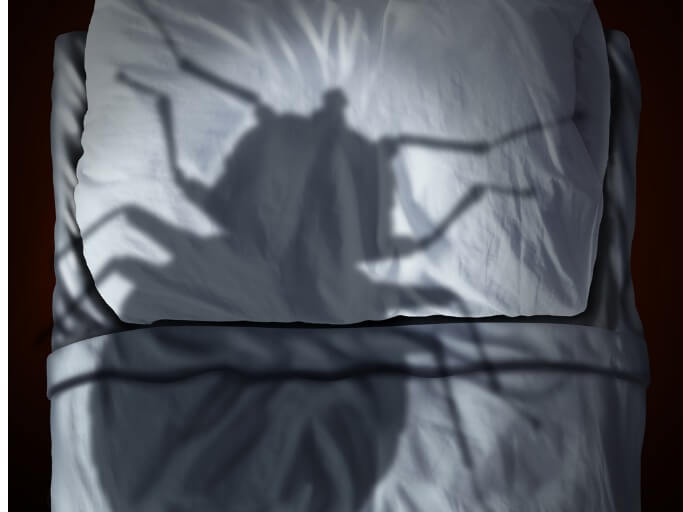 Bed bugs enter the home in a variety of ways but spend the majority of their lives tucked away in mattresses. This is the first place to look if bed bugs have infested your home. There are a few different bed bug treatment options for a mattress such as encasements, liners or insecticides. It's important to purchase bed bug-specific covers guaranteed to encase them for the duration of their life cycle (one year). Some good brands for these products include Mattress Safe Products and Active Guard Liners. The liners kill bed bugs within 72 hours and prevent others from invading. If you choose to use insecticides at home, be sure to contact our pest control company to make sure they're safe to use.
Wait To Throw Away Personal Belongings
Your gut reaction might be to immediately throw out anything infected by bed bugs to get them out of the home, especially mattresses. This can actually have the opposite effect and even make the problem worse. When moving infested items, bed bugs can fall off and spread to uninfested parts of the home. Bed bugs also don't like to be disturbed, so moving the items can cause the pests to jump ship and move to a location with less activity. Finally, discarded infested items are often picked up by other people, which can allow bed bugs to spread into their homes as well. In certain circumstances, some items will be so infested they have to be discarded, but leave that to the experts at Champion Termite and Pest Control.
Vacuum Floors & The Bed
While the complete eradication of bed bugs from your home can only be done by a bed bug removal company, vacuuming helps kill at least some of the bed bugs to make it more manageable. Vacuum all floors, rugs, and anywhere in or around the bed, and be sure to empty the vacuum each time to decrease the likelihood of a bed bug infestation in your vacuum. Before vacuuming the bed, use a stiff brush to scrub the seams of the mattress to remove stragglers. Sprinkling a small amount of baby powder on carpeted floors before vacuuming can also help reduce the survival rate of the bed bugs.
Clean All Clothes & Linens
Bed bugs and heat are sworn enemies — exposing them to high temperatures kills them immediately. Because of this, it's crucial to wash and dry all clothes, linens and other items that can be put in a dryer; even the lowest temperature setting is hot enough to kill bed bugs. If the clothes or linens can't be tossed in the dryer, wash them by hand in hot water multiple times and hang to dry away from the infested area. Couches are also a prime bed bug hiding spot. Remove the cushion covers and toss them in the washer and dryer as well.
Remove Clutter
Clutter serves as the ideal breeding ground for bed bugs and gives them infinite places to hide. It also makes it difficult for pest control services to pinpoint areas to treat and can make certain areas impossible to reach. Remove clutter to ensure the bed bugs can be fully eliminated from your home.
Contact A Bed Bug Exterminator In Jacksonville, FL
Total elimination of bed bugs requires the expertise of the bed bug specialists at Champion Termite and Pest Control. We use a bed bug heat treatment specifically designed to eradicate bed bugs on the same day using top-of-the-line equipment. It effectively controls the spread of bed bugs without using toxic chemicals.
Contact us today to schedule a bed bug inspection or to learn more about our bed bug treatment options!