How To Avoid The Dangers Of Fleas & Ticks
Fleas and ticks are parasites that can cause discomfort, create skin problems, and even spread diseases to the humans and animals they feed on. Fortunately, understanding the dangers these pesky parasites pose and the best ways to avoid them can help protect you and your pets.  Below, the experienced exterminators with Champion Termite and Pest Control, Inc. outline the dangers of fleas and ticks as well as how to prevent them!Champion Termite and Pest Control, Inc. is a pest control company offering affordable and effective pest control solutions in Florida. Contact us today to request a free estimate on our pest control services!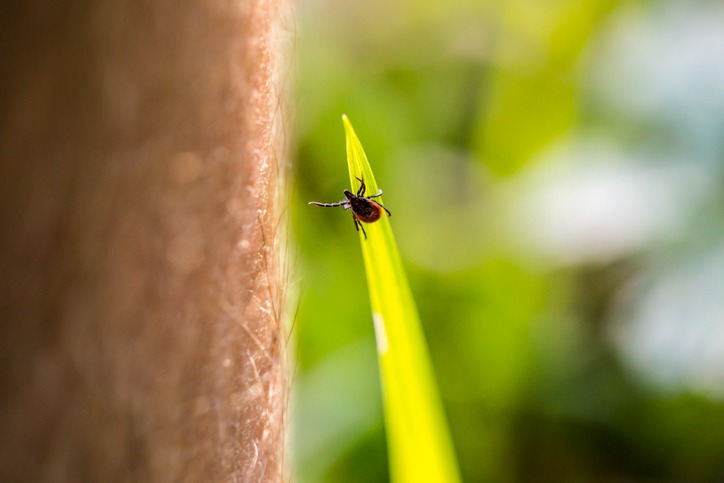 The Dangers Of Fleas & Ticks
Fleas and ticks are parasites that are drawn to warm-blooded animals such as dogs, cats, humans, and more. Once attached to their hosts, fleas and ticks feed on their blood, which can cause discomfort, itchiness, and skin irritation. Worse yet, flea and tick bites can infect people with germs, which can lead to illness as well as a plethora of concerning symptoms. The following are some of the dangers and symptoms of flea and tick bites.
Lyme Disease
Allergy Complications
Tularemia
Anemia
Dermatitis
Tapeworms
Hair Loss
Scabs
Hot Spots
How To Prevent Fleas & Ticks
Whether brought in by pets, infested clothing, or old furniture, fleas can infest a home quickly and are difficult to eliminate. The best way to protect your family and pets from fleas is to prevent them from being exposed to these parasitic insects in the first place. The following are a few tips for preventing fleas and ticks in the home.
Mow your lawn regularly
Trim trees and foliage around the home
Don't leave pet food outside
Check pets for ticks and fleas regularly
Bathe and brush pets often
Check used furniture before bringing it home
Limit the amount of time pets spend outdoors
Schedule Professional Tick & Flea Control Services
Champion Termite and Pest Control, Inc. offers affordable and effective flea and tick pest control services to home and business owners in Florida. Our comprehensive pest control services are designed to eliminate pests and deter them from returning to your property in the future. Contact Champion Termite and Pest Control, Inc. today to schedule professional flea removal or tick control services from our experienced exterminators!