The Most Dangerous Pests For Your Pets
With warmer weather on the way, pests are cropping up all over the place and pets will want to spend more time outdoors in the grass and explore shrubbery — breeding grounds for fleas, ticks, ants, and other pests. Professional pet-friendly pest control is important for both humans and pets to ensure everyone, furry friends included, is safe and healthy.
Summer is just around the corner — here are the most harmful pests for your pets to be on the lookout for from the pest exterminators at Champion Termite & Pest Control. If you suspect pests are lurking around your home, contact us right away to schedule a pest inspection!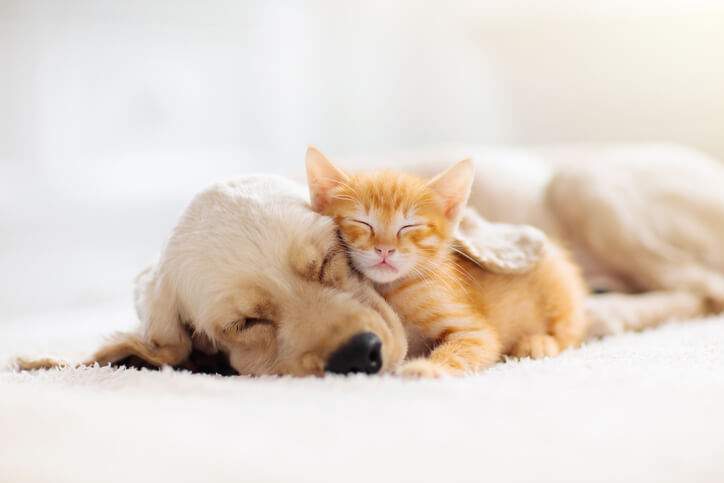 Fleas
A dog or cat's soft fur provides the perfect environment for fleas. These pests feed on your pet's blood and can cause health problems ranging from allergic reactions to serious flea-borne diseases. Pets that are allergic to fleas can lose their fur or develop skin infections and rashes. The signs of flea presence are usually constant itching, flea droppings in the fur, white flea eggs in the fur, spots on the skin, and hair loss. Female fleas can lay up to 50 eggs in a single day, so if you don't maintain proper pest control, a few fleas can develop into a full-blown infestation.
Ticks
Unlike fleas, ticks are easier to notice. Ticks are more dangerous to pets than other pests, as there's a higher chance they'll spread tick-borne diseases, such as Lyme disease and ehrlichiosis. Ticks live on the grass and wait till pets brush up against it, latching on right away and feeding. They can live on your pet for a whole year without feeding and once they make themselves at home in the fur of your cat or dog, it's hard to get rid of them. When attempting to remove a tick, exercise caution since part of the tick is burrowed into your pet's skin.
Mosquitoes
These blood-sucking pests are well-known as spreaders of disease in humans, but they can also give your pets heartworms. If an infected mosquito bites your cat or dog, it can transfer heartworm larvae into their bloodstream. Common signs your pet has heartworms include coughing and overall weakness. Heartworms can be fatal without treatment, so it's crucial to have your home professionally inspected by our team for any mosquito infestations.
Pet-Friendly Pest Extermination You Can Trust
At Champion Termite & Pest Control, we use only top-shelf, extensively tested pest extermination methods. With over 30 years of experience, our tried and tested 12-step program is effective at eliminating pests harmful to your pet, and each of our products has been tested by the Environmental Protection Agency (EPA). Much of what our pest control company uses is eco-friendly and natural pest control products, so your family members — including the furry, feathered, or scaled members — are completely safe following treatment.