Why Are Bees & Wasps More Active In The Fall?
When someone thinks of wasps and bees, spring and summer normally come to mind, as people normally associate them with the blooming spring flowers. But, contrary to this belief, wasps and bees are more active and aggressive in the fall. Our pest exterminators at Champion Termite and Pest Control, Inc. are here to teach you why bees and wasps are more of a problem in the fall and how to prevent these pesky pests from entering your home.
If you notice wasps or bees in or around your home, contact our pest control company today to schedule a free pest inspection or learn more about our pest control services!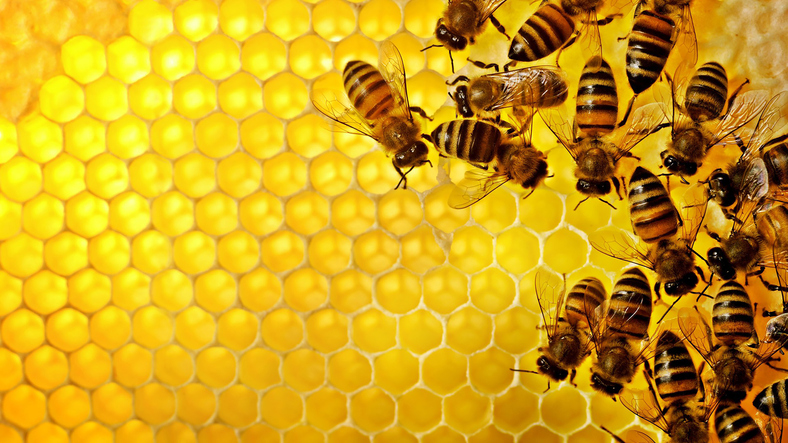 Population Size
One of the main reasons why you might be seeing a more significant number of stinging insects in the fall is because this is when their population is at its largest. Each spring, queen wasps re-emerge to seek new places to nest, and when a new nest is found, the queen will begin laying eggs to start a new colony. So by summer, many wasp colonies have reached peak population, only to emerge in the fall. Most of the wasp population will also die heading into the winter months.
Dietary Changes & Food Availability
Many different types of stinging insects become more aggressive during the fall because they prepare their queen for winter or to protect their hive. In addition, as their natural food sources deplete with the cold weather, many stinging insects change their dietary needs, switching from proteins to carbs. Because of this, stinging insects may seek out artificial food sources, so seeing them at outdoor events can become more common.
Fall Cleanup Disturbs Stinging Insects Nests
If you have been doing fall maintenance in preparation for winter, this can also unearth some of these stinging insects that you may not have been aware of over the summer. In addition, if any of your family members are allergic to bee or wasp stings, take extra precautions when doing fall clean-up tasks as raking up piles of leaves and cleaning your gutters can stir up bee and wasp nests.
Preventing Stinging Insects In Your Home
Wasps and bees are persistent insects that will do just about anything to stay alive during cold weather. These tiny insects will take any opportunity they see to get into your home, so there are a couple of things that you can do to keep them out of your home in the fall and for good.
Make Your Home Less Appealing
Bees like to eat sugary substances in the fall and are attracted to sweet smells, such as soaps, perfumes, or potpourri. If you or your family members tend to leave out sugary food or drinks, bees will be more attracted to these. Therefore, we recommend keeping your home clean of sugary food if you notice stinging insects inside your home.
Seal Off Entry Points
A screen is a practical means of defense against these stinging intruders. However, because these insects are so tiny and resourceful, make sure to check your screens for any holes or gaps they can sneak into. Other entry points can be rotted areas under your home's siding, spaces under window sills, and through your home's attic.
Cover Your Trash
Yellow jackets, which are a type of wasp, are attracted to sugar and proteins. So any soda, beer, sports drink residue, or food residues can attract a swarm of angry yellow jackets. Once they come inside, the wasp will bring other wasps, and soon you will have a swarm of these stinging insects circling your trash can.