3 Things You Need To Know About Bed Bugs
February 5th, 2015
As experts in pest control, we've pretty much seen it all, but perhaps the most common pest issue we come across is bed bugs. Although these nasty bugs have been around for quite a while, their presence has become more frequent in many homes over recent years and their removal is even more important to help stop the spread. You may not know the following facts about bed bugs, but knowledge is power and you can use the following information to help understand the importance of their immediate removal.
1. Their Arrival
A common misconception is that bed bugs get into your home on the backs of pets coming in and out. Pets have not actually been found to be the cause of bed bug transportation; rather, it is most common that bed bugs have made their way into your home in the luggage or clothing of visitors who have been in an infested area, or recently purchased used furniture or clothing.
2. Their Presence
Because these insects are so small, they are not always first seen but rather felt. Rashes, bites, and infection are common manifestations of a bed bug infestation. Whether you see or feel the bed bug backlash first, it is important to have the issue taken care of immediately to assure their termination and proper removal.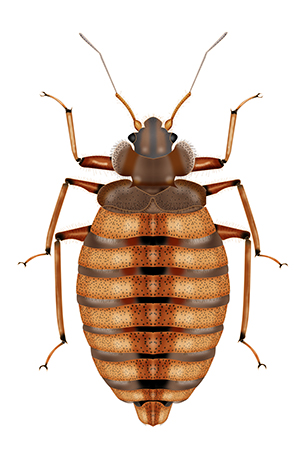 3. Their Removal
With years of experience, a pest control company has the tools necessary to handle and end the issue. At-home methods are not proven effective, as they often use weak or toxic treatments that you can lose both time and money using.
If you require assistance with pest control in Palatka, St Augustine, Green Cove Springs, Fleming Island and Starke, FL. Entrust the removal of bed bugs in your home to the experts–who use both safe and effective measures to protect everyone living in your home. Taking hygienic steps on your own can help, but if you're experiencing an infestation it is important to keep your family members healthy by removing bed bugs right away. Call Champion Termite & Pest Control to schedule pest control service today!