5 Ways To Get Rid Of Cockroaches
In Florida, cockroach season is year-round thanks to the warm weather and humid climate — the perfect breeding ground for pests. Few things are more frustrating for homeowners than a roach infestation. These persistent pests make themselves right at home in your kitchen, bathroom, living room, and everywhere else. No matter the type of roach, these critters multiply quickly, so it's crucial to stop the problem before it gets out of hand. Consider these five tips from Champion Termite & Pest Control, a pest control company in Orange Park, FL, to help kill cockroaches in your home, and contact us today to schedule roach removal services!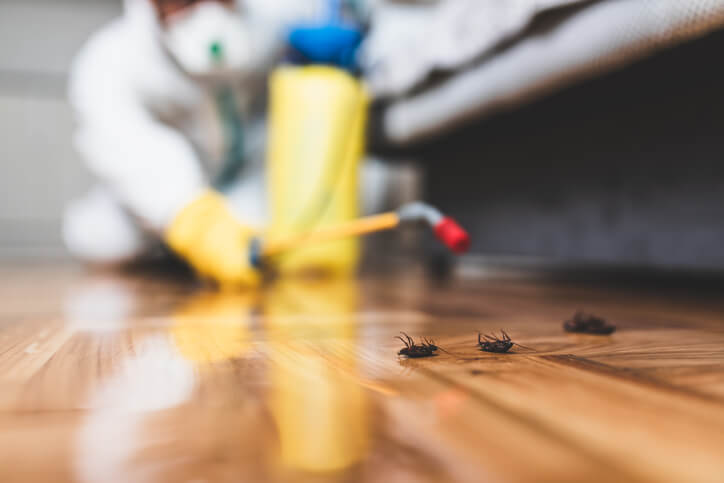 Thoroughly Clean The Home
The most important thing you can do is identify the source of the roaches, whether it be in the pantry, under bathroom cabinets, in crawl spaces, etc. All types of roaches, including ones commonly found in Florida homes, are attracted to dirt and grime where food is easily accessible. Don't make finding food easier by leaving crumbs and bits of food on the counters, floors, or old dishes. One of the best ways to ensure roaches stay out of the home include tidying up — throw away leftovers or package them in sealed containers, clean spills and crumbs immediately, take out the garbage if you've recently tossed food, wipe down the stovetop, and mop the floors frequently.
Boric Acid
Boric acid is one of the simplest remedies for roaches. Mix equal amounts of boric acid, flour, and sugar to make a dough. Set the balls of dough around the home where roaches can feed on it. The flour and sugar will attract the roaches while the boric acid will kill them. Place the dough balls where you know cockroaches are normally present, such as the kitchen. The boric acid will kill the roaches, and they will then become food for other roaches. While this is highly effective at killing roaches, boric acid can be extremely dangerous. Don't take any chances with hazardous chemicals, call us today for comprehensive pest identification and remediation that's safe and tailored to your specific needs.
Liquid Concentrates
If traps and baits aren't doing the trick, another product available is a liquid concentrate designed to get rid of roaches. Once diluted, the liquid can be sprayed into cracks, crevices, and other areas where roaches like to hide — it's crucial to seal these cracks and crevices to prevent the persistent critters from crawling back into the home. Homeowners can also mop the floor and wipe counters with the solution if they don't want to use a spray. However, if you're not comfortable spraying chemicals in your home, contact us today for fast and effective pest control services in Orange Park.
At-Home Traps & Baits
Most grocery stores or home improvement stores sell some type of at-home roach traps or bait. Cockroach traps use a scent or bait to attract cockroaches. When the roaches investigate, they become caught in a sticky substance, effectively trapped inside. It can take up to two weeks to see results, so traps should be checked periodically. Another common at-home way to get rid of roaches includes utilizing bait. Chemical baits disguise insecticide as a food source so the roaches ingest the insecticide and return to their nests, where they die. Other roaches eat the deceased, spreading the poison to the rest of the nest. Before attempting to use these at-home methods, be sure to contact our pest exterminators in Orange Park to discuss if they're the right fit for you.
Contact A Professional Roach Exterminator
The truth of the matter is that cockroaches are persistent creatures — even after following all of these do-it-yourself tips, an infestation can still occur. Nothing beats professional pest extermination — DIY solutions aren't guaranteed to work, especially against pests known to breed and multiply rapidly. For homeowners serious about ridding their home of roaches, it's always best to work with trained and licensed exterminators. At Champion Termite & Pest Control, we have over 30 years of experience in the pest control industry and specialize in all types of extermination services in Orange Park, including pest control, termite control, and bed bug removal. We provide comprehensive inspections, pest identification, pest removal treatments, and infestation prevention services.