How Pest Control Services Can Help Alleviate Allergies
Allergy season is officially in full swing, and those who suffer from allergies will be looking for ways to effectively relieve their symptoms. On top of the obvious methods of alleviating your allergies — there's a less obvious way to reduce allergy symptoms people may not realize pest control! Below, the bug exterminators with Champion Termite and Pest Control, Inc. outline what pests can cause allergies and how pest control services can help alleviate allergy symptoms.Contact us today to request a free estimate on our pest control services!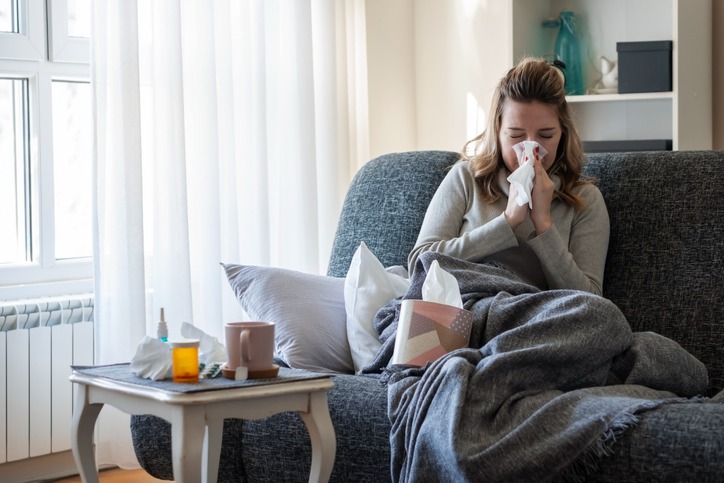 Pests That Can Cause Allergies
Pests in a home can trigger allergic reactions such as sneezing, itchy eyes, itchy skin, and difficulty breathing. The following are some common pests that carry and spread allergens.
Rodents – A rodent's skin, saliva, urine, and excrement contain allergens that can exacerbate an individual's allergy symptoms.
Cockroaches – These pests carry allergens in from the outdoors and spread them around your home.
Bed Bugs – Individuals allergic to bed bugs can suffer from severe skin irritation caused by their bites.
Fleas – Flea bites contain allergens that can cause intense itching and swelling.
Silverfish – A silverfish's droppings and shredded scales can cause allergic reactions in some people.
Pest Prevention Tip
One of the best ways to spare yourself and your family from pest allergies this allergy season is to prevent pests from infesting your home in the first place. The following are a few pest prevention tips to help you keep your home free of pests this allergy season.
Seal potential pest entry points around your home.
Keep food properly sealed and stored.
Regularly vacuum carpets and upholstery.
Store trash away from your home.
Keep your home clean and tidy.
Maintain proper humidity levels with a dehumidifier.
How Our Pest Control Company Can Help
Professional pest control services can help alleviate your allergy symptoms by reducing the number of pests around your home. Champion Termite and Pest Control, Inc. offers comprehensive pest treatment services designed to help protect your home from pests. Our experienced pest exterminators create customized treatment plans to eradicate pests and prevent them from returning in the future. Contact our pest control company in Florida today to request a free estimate — and don't forget to check out our available coupons to see how you can save money on our professional pest extermination services!