How To Get Rid Of Fruit Flies
Bugs are often the last thing one wants in their home, and fruit flies are an especially unwanted houseguest. Fruit flies are a common nuisance you can easily get rid of if you know what to do. It's also easy to prevent them with a little bit of cleaning and mindful food storage. Find out how to kill fruit flies in your home with these tips from Champion Termite and Pest Control, Inc.
Whether it's a large or small pest infestation, our Palatka exterminators can rid your home of any pest. Schedule a pest control appointment and save some money with our pest control coupons!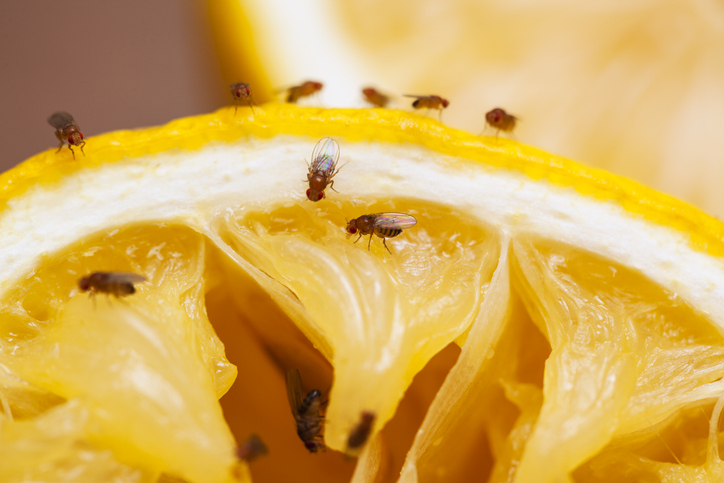 Where Do Fruit Flies Come From?
As their name suggests, fruit flies are attracted to fruit, specifically rotting, fermenting fruit. Fruit flies come in from the outside, whether through the front door or cracks in window insulation or doorways. Not many need to get inside before an infestation breaks out, as a single female fruit fly can lay up to 500 eggs at one time, and it only takes a few days for larvae to reach adulthood. Once you see one fruit fly, you must act fast before you're overrun!
How Do You Get Rid Of Fruit Flies?
Before you begin pest control, it's important to be sure what type of pest you're dealing with. Fruit flies are smaller than house flies and often hover around a tray of fruit or the trash can. Their wings are translucent, and their eyes are typically red, though they can be black or brown. Once you're sure it's fruit flies, you can begin the process of getting rid of them.
Homemade Fruit Fly Traps
It's easy to make a DIY fruit fly trap. All you need is a jar, cup, or bottle, such as a wine or beer bottle with a narrow opening. You will also need either cellophane wrap, a sheet of paper, or a funnel. After selecting your bait of apple cider vinegar or wine, place one-fourth cup of the bait into the jar, cup, or bottle. Next, you build the trap. The idea is to create a way for the fruit flies to get in that's difficult to get back out of. You can secure cellophane wrap to the top of your cup or jar and puncture a small hole in it, or create a funnel out of a sheet of paper or use a kitchen funnel if you have one on hand. If you're using a bottle, you shouldn't need anything additional to close the opening. The flies will be lured in by the bait but then will be unable to leave and will drown.
How To Prevent Fruit Flies
While it may be easy enough to get rid of fruit flies once you have them, they are an unclean annoyance that you want to avoid. When storing fruit, consider the refrigerator or using a cake dome or cloth to cover fruit baskets. You should also be vigilant about tossing fruit as soon as it begins to turn old. Frequently empty your trash and make sure there are no spills in the bottom of the can or on the sides. You should also regularly clean your drains to remove grease build-up and food leftovers that attract fruit flies. Also, be sure to wipe up any spills on the floor or counters when they occur.