Palmetto Bugs Vs Cockroaches: Are There Any Differences?
Roaches come in a variety of shapes, sizes, colors, and types, and identifying the differences can be difficult for anyone who isn't a pest professional. With over 4,000 living species throughout the world, and 70 here in the United States, cockroaches are a common pest that comes in many forms. If you've lived in the South for an extended period of time, it's likely you've heard the term palmetto bug used to describe a roach-like pest. But is there a difference between a palmetto bug and other cockroaches?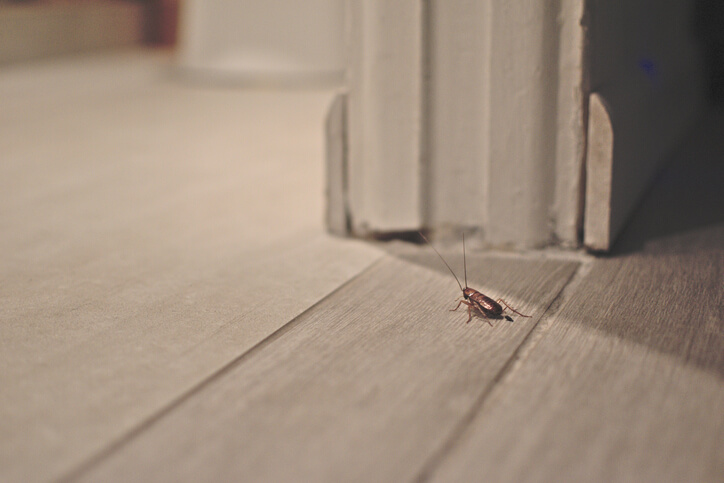 Our team of pest control experts at Champion Termite and Pest Control, Inc. detail some key information regarding palmetto bugs, and what to do if you've started finding these pests inside or near your home. To schedule pest control services, contact us today!
What Is A Palmetto Bug?
A palmetto bug is a colloquial term used to describe a form of roach common to the southern U.S. While these pests are considered roaches, they do have a few noticeable characteristics, which is why they are typically confused for a different pest. Palmetto bugs are typically characterized by their notoriety of living in or around palm trees, their large size, with many being upwards of 1.5 inches long, and are most commonly associated with their ability to 'fly'. While these roaches do have wings, they tend to use them to glide from surface to surface rather than fly like a species such as subterranean termites.
How To Get Rid Of Roaches
A roach infestation is a problem for a plethora of reasons — not only is it a less-than-ideal experience to wake up in the middle of the night to one or more roaches in your home, but it can also be highly unsanitary, as roaches are known for carrying around a myriad of diseases, including salmonella. Unfortunately, even the cleanest of homes can still attract roaches, and more often than not, once roaches have found their way inside, it can be a monumental task to get them out of the home. If after trying a few at-home methods to get rid of roaches you notice that they're still inside your home, it may be time to contact a professional pest exterminator.
Schedule Professional Pest Control Services
When it comes to cockroach pest control, it's best to deal with the issue quickly and effectively rather than letting it fester. An infestation of roaches can grow exponentially, and the more roaches there are, the harder it will be to remove all of them from a home. We offer a wide array of pest control services, and our team is well trained in handling a variety of pests, including palmetto bugs and other species of roaches. Don't wait for the issue to get worse — contact Champion Termite and Pest Control, Inc. today for assistance with pests in or around your home.