What To Expect & How To Prepare For A Termite Inspection
Termites are generally regarded as one of the most damaging pests for homeowners. A single termite infestation can be devastating, resulting in thousands of dollars of damages to one's home. It's for this reason that many individuals that are serious about protecting their home take measures toward preventing a termite infestation by seeking termite inspections from a reputable pest control company. But what exactly does a termite inspection entail? And once scheduled, how should someone prepare for an inspection? Below, the home pest control experts at Champion Termite and Pest Control, Inc. detail exactly what a homeowner can expect when they request a termite inspection.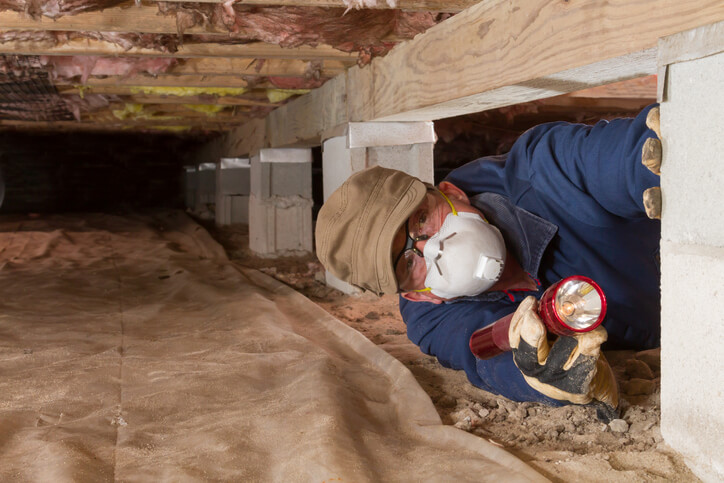 Looking to schedule termite control services today? Contact us to request a free inspection!
What To Expect During Inspection
Upon arriving at the house, your pest control professional will begin the inspection by checking around the home for any potential access points or signs of termite infestation. Inside they'll check in cabinets, closets, door frames, the attic, and around baseboards for signs of termites. Outside they'll closely examine exterior walls and the foundation of the home. Some of the most common signs of termites include:
Mud tubes
Frass (termite droppings)
Damaged wood
Blisters in wood flooring
Live termites
Based on what our pest experts observe, they'll create a customized treatment plan for your home.
Preparing For Termite Inspections
Now that you know where an exterminator will be checking during their inspection, you can do a few things to prepare.
Trim Grass & Shrubs
Overgrown weeds, trees, shrubs, and grass that brushes up against the home and conceal its exterior walls will make identifying any signs of termites and their potential access points more difficult. In preparation for the inspection, remove any outdoor debris or overgrown foliage that masks the home's outer perimeter.
Clean Up Around The House
The same goes for inside. Do your best to clear out any clutter inside the home to make inspections easier for the exterminator. Also, they're going to need to be able to investigate water sources around the house — so be sure to clear out anything stored underneath sinks or in the bathroom.
Make Sure They Can Get Into The Attic
As the exterminator will need access to the attic, ensure they know where it is, and can easily climb up there. For example, if the attic's ladder is located in a closet, clear out any clothes or debris on the floor that could impede their access.
Preventing Future Termite Infestations
Preventing future termite infestations is all about scheduling future termite inspections. Generally, it is recommended that homeowners have their house inspected at least once a year. Here at Champion Termite and Pest Control, Inc., we offer affordable and comprehensive pest-management plans that specifically address termite prevention. Regularly scheduled termite inspections can save homeowners thousands of dollars in future damages. Contact us today to learn more about our all-encompassing pest-management plan!